Textile industry in India is widely comprehensive, integrating whole range of raw material to finished product that includes fibre manufacturing, spinning, knitting and weaving, and garment manufacture. Industry provides almost every single aspect: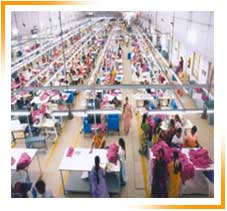 . Raw material: cotton, linen, wool, silk and manmade fibers like viscose, polyester, polypropeylene and acrylic. Indian companies have marked presence in even non-traditional segments.

. Fabric production: suiting-shirting, dress material, fabrics for shorts and trousers, denim, hosiery, fleece flats and woolen knits, technical fabrics and so on...

. Apparel production: Formalwear, casual wear, active sportswear, traditional wear, under garments, outerwear, kids wear, and you name - it produces.


. Made-ups production: A wide range of bedding, towels, bath, table mats/linens, kitchen accessories and more...

Additionally, to aid above all there are well established infrastructure, multi-benefited governmental, political and regulatory system that would lure foreign investors.

In recent years, the readymade garment segment has seen vertical growth. Accounting nearly Rs. 20,000 crores, this industry is growing at the rate of 20 percent, with massive visibility and consideration margins. The largest segment for the readymade garment segment includes the age-group of 16-35 that is very brand conscious and gives priority to high quality. Branded readymade garments account over 21 percent of the readymade garment industry.

Overview - Indian Ready Made Apparel Market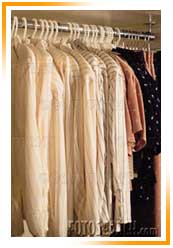 Despite substantial growth, comparing to the international readymade garment market of nearly 183mn USD, the Indian readymade garment market is still in a budding phase. Due to the higher the introduction cost of brand in India for the foreign players, domestic players have no fear of any outside competition. The main obstacle to the organized players is the huge unorganized scenario of the market. In a move to compete, the organized players have rolled out their own strategy of standardizing the goods.

The brands introduced by these major textile players hold much intrinsic power and high on quality and pricing factors. They present the inheritance and constancy in the garment piece.

Siyaram's is venturing into readymade garment to grip the continuously changing fashion trends. It is becoming a prominent designer of men's readymade garments and accessories from fabric manufacturer. The two major unique selling points of the recently launched Siyaram's brand, Monday to Sunday Dressing would be the widespread 30,000 retail outlets, where it is selling fabrics and second, the fabric quality that Siyaram's has, which guarantees that the buyer gets the high quality at a cheaper price.