Thanks to the efforts of these companies and others, the yarn blends now available in Tirupur are in various combinations of cotton, acrylic, silk, linen, tencel, viscose, nylon, modal, elasthane, polyimide etc. Also there are treated yarns which assure zero twist, feather touch softness, antibacterial, anti-static, odor preventive, UV protective, bio-degradable, flame retardant or resistant, four tone colour effect, hydrophilic acrylic, moisture management etc besides the branded varieties. The cost factor for such blends and treated yarns are now in most cases competitive.

The Lakshmi Mills, a leading textile spinning and weaving machine manufacturer, based at Coimbatore has of late joined hands with Chinese and Taiwanese manufacturers of textile machinery to upgrade the technology of machinery and tool manufacturing, thus making available advance machinery locally at competitive prices.

The spinning mills in and around Tirupur supplement their cotton requirements by importing from U.S.A, Australia, Egypt etc. to spin good export quality yarn. Normal count range used in Tirupur for manufacturing knitwear products is from 10s to 60s (only ring spun) single ply and two ply. The range of yarn available is auto coned, electronically cleaned yarns available in mlange, slub, crepe, gassed mercerized, space dyed, grindle apart from normal combed yarns. The mills which provide the reputable good quality yarns are Eastman Spinning Mills, Suryavanshi, SSM Mills, Rasi Spinning Mills, Tirupur Textiles Pvt. Ltd., Chola Spinning Mills, Sulochana Cotton Spinning Mill, ARC Spinning mills, SCM Textiles, Amravathi Spinning Mills, Amarjothi Spinning Mills, Royal Classic Spinning Mills, Best Cotton Spinning Mills, Nachammai Cotton Mills, Pioneer Spinning Mills, Barani Spinning Mills, Centwin Spinning Mills, KPR Spinning Mills, Prime Textiles etc. These mills sell direct to the exporters or through yarn agencies of Tirupur. The spindle capacity of these mills individually ranges from 25,000 to 150,000 spindles each.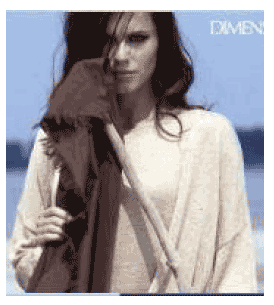 The knitting machinery now available with the suppliers can cover most of the gauges (gg) or tubular width of the fabric and fiber blends with advanced machinery or attachments to the knitting machinery from leading manufacturers of China, Japan, Europe or the U.S.A. Total number of imported knitting machines operating in Tirupur area are more than 2,500. The South India Imported Machine Knitters Association (SIIMKA) ensures import of good quality and advanced machinery suitable for the Tirupur knitwear industry. The circular knitting machines currently available are Myer & Cie (Germany), Pai Lung (Taiwan), Orizio (Italy), Falmac (Singapore), Year China (China), Lakshmi Terrot (Indo-German Collaboration), Kenyang (Korea), Vanguard (U.S.A.), Smart (Taiwan), Unitex (Singapore), Ssaong Yong (Korea), Fukuhara (Japan) etc. The latest trend is open width take up system which ensures no folding marks are visible in the fabric and is useful especially for the elasthane mixed fabrics. The machine available in Tirupur is from Pai Lung. The machinery include capability of manufacturing 4 track single jersey, interlock, rib, 8 lock interlock, loop knit, auto striper, electronic jacquard etc. prevailing dia of the tubular fabrics available in Tirupur range from 16" to 40". The capacity of knitting is also improving with the induction of jumbo knitting machinery having capacity of almost more than double of the available regular knitting machines. Most of the conscientious knitters have or are taking technical advice or support from the leading manufacturers of knitting machines in the world to upgrade the existing knitting technology. The various qualities of velour, hi-Tech fleece, three thread fleece, polar fleece, 100% Polyester Micro fleece, 100% spun polyester fleece and or other raised fabrics are now efficiently made at Ahill Knitters at Tirupur and Menaka Mills in and near Tirupur besides others in Tirupur area with in-house raising, shearing and compacting, heat setting, balloon padding, mercerizing facilities. The capability and quality is enhanced from previous years for the standard fabrications which include- jersey, rib, pique, interlock, 50/50 Plating (inter lock, Jersey, Pique etc.) herring bone, twill, honey comb, crepe, Bedford cord, 2x2 derby rib, waffle, pointelle rib, flat back rib, rib jacquard, two thread looper, popcorn. In fact the suppliers in Tirupur are taking advantage of latest highly automated knitting machinery with respect to designing, production and quality. All kind of ornamental designing is possible in knitwear at Tirupur and such facilities are available at Prem knitting, Centwin, Classic Knits etc. Apart from circular knitting machines about 500 computerized flat knitting machines mainly for collars & cuffs are available. The popular brands of flat knit machine available are Sieimo Seiki, Kauoheng, Gong Bo, Flying Tiger, Matsuya, Protti, and Stoll etc.

The climatic conditions are ideally suited for processing of the fabrics. The Process Houses in Tirupur also have shown remarkable changes, keeping pace with the development in other sectors of the knitwear industry. About 600 Processors, having small (1000 kg/day) to large (about 10,000 kg/day)