'Indian e-commerce needs to recalibrate long-term focus'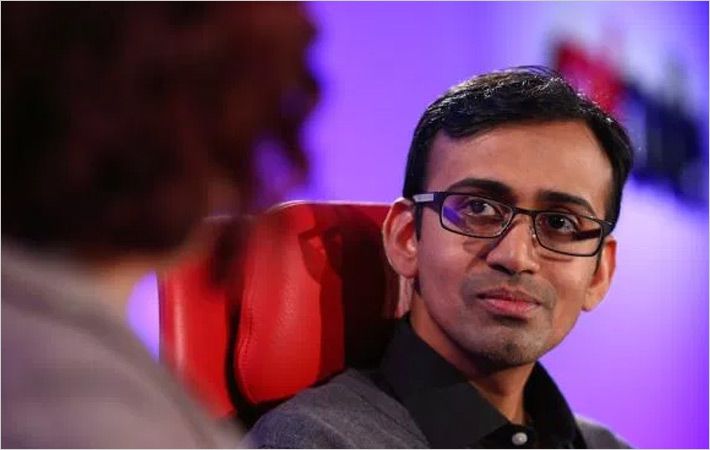 E-commerce major Snapdeal's Chief Product Officer Anand Chandrasekaran believes that within a decade, India's consumption GDP will be $2.5 trillion, of which, 10 per cent will be online and e-commerce will play a definitive role in addressing this $250 billion consumption gap. He quoted a recent Goldman Sachs report that said e-commerce has become one of the undisputed mainstays of the Indian economy - the sector is poised to grow at a 41 per cent CAGR over FY'15-'18.

In an article posted on Linkedin, Chandrasekaran says that starting in 2016, the Indian e-commerce sector will need to recalibrate its focus on a long-term vision to ensure consumer delight, business scalability through reliability and frictionlessness and profitability. "Businesses will have to ensure bringing in innovative consumer-centric solutions to provide an enhanced experience for all stakeholders. In the process of laying the roadmap to create the most impactful digital commerce ecosystem, there are four focus areas which will require special attention – Digital payments, O2O & Omnichannel, Vernacular interfaces, and predictive analysis."

Chandrasekaran stressed on digital payments creating value added transaction experiences for e-commerce. "From card on delivery to greater adoption of digital wallets, payment has become an active playground for e-commerce players to ensure value added transaction experiences. Focusing on improving customer experience, 2016 will see introduction of more efficient digital payments solutions."

One impact of this will be on the financial supply chain and refunds mechanism, he wrote. Banks are already assisting in building this through IMPS transactions that allow bulk refunds to be processed faster, even allowing under one hour refunds in certain cases. In 2016, faster cash transaction solutions will be developed for sellers and merchants as well. For instance, banks can collaborate with e-commerce logistics partners to strengthen financial supply chain. This will allow faster collection and entry of cash in the banking system as well as efficient technology integration for its early disbursal to marketplaces, and thereby the seller community.

At the same time, forecasts that suggest the mobile wallet market in India are expected to reach $6.6 billion by 2020 (India Mobile Wallet Market Forecast and Opportunities, 2020) indicate greater adoption of wallets as a simplified and secure digital payment option. With various payment solutions such as HCE (Host Card Emulation), NFC (Near Field Communication), BLE (Bluetooth Low Energy) and QR (Quick Response) code, digital wallets have already created value through single touch and secure payment solutions, cash back deals, among others. "The future is in solutions like 'On the go Pin' which are not only compliant with RBI's two-factor authentication mandate, but also faster and safer than existing technologies like MPIN, by-passing the need for OTP in online and offline commerce," he wrote.