Global fashion brands' have shockingly low transparency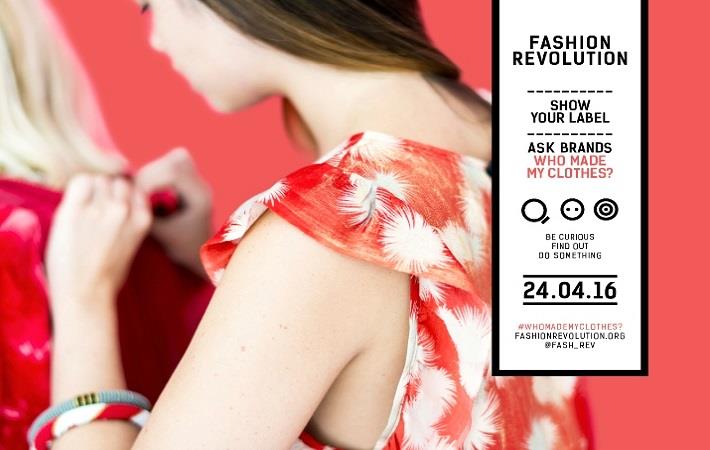 Global fashion brands must do more on transparency, Fashion Revolution, a platform that drives for greater accountability and better practice initiatives from across the supply chain, has warned, as it launched its inaugural Fashion Transparency Index on Tuesday to mark the start of Fashion Revolution Week (April 18 to 24, 2016).

Three years ago on April 24, 1,134 people were killed in the Rana Plaza garment factory collapse in Bangladesh. The factories operating in that building made clothes for over a dozen well-known international fashion brands. It took weeks for some companies to determine whether they had relationships with those factories, despite their clothing labels being found in the rubble.

More transparency equals greater consumer and regulatory accountability in the supply chain. As a result, to track the fashion industry's problem in this area and progress over time, Fashion Revolution and Ethical Consumer have partnered to publish the first edition of their Fashion Transparency Index which includes 40 of the biggest global fashion brands and ranks companies according to the level of transparency in their supply chain.

"The average score for the 40 brands we surveyed is 42 per cent out of 100, with Levi Strauss & Co coming top of the class with 77 per cent. Chanel meanwhile came bottom with just 10 per cent, closely followed by Forever 21, Claire's Accessories, Hermes, Louis Vuitton and Prada, sending a strong signal that luxury brands in particular have much more work to do," the report said.

Carry Somers, Co-Founder of Fashion Revolution said: "Lack of transparency costs lives. It is impossible for companies to make sure human rights are respected and that environmental practices are sound without knowing where their products are made, who is making them and under what conditions. When companies are working in a transparent way, this also implies openness, communication and accountability across the supply chain and with the public".

The research reveals that most companies have publicly available policies on environmental and labour standards but there is a notable absence of long-term thinking in their sustainability strategies, or at least that they are sharing publicly.

Forty per cent of companies do not appear to have a system in place to monitor compliance with labour standards, and to continually improve standards, with responsibility at the executive board level.

Only 5 of the companies (Adidas, H&M, Levi Strauss & Co and Nike, which includes Converse) publish a list of all or the vast majority of their Cut-Make-Trim suppliers.

Sixty per cent of companies surveyed appear to be tracking their first-tier CMT suppliers but are not publishing this information publicly.