Alexon suffers from on-going challenging trading conditions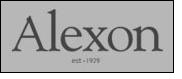 Alexon Group plc makes the following interim management statement for the period from 30th January 2011 to 7th July 2011.

Performance
As anticipated, trading conditions remained challenging for the UK retail industry. Group like-for-like sales for the 22 weeks to 2nd July 2011 were up 0.9%. This period incorporates a difficult start to the high summer sale reflecting lower footfall in June but is a creditable performance given the current market environment. Margins are slightly down, reflecting earlier promotional activity.

In terms of relative brand performance, Kaliko, Alexon and Eastex outperformed during the period as their Spring/Summer collections were well received by both the fashion industry and consumers.

Strong trading on these brands helped offset negatives on Dash and Minuet. Dash continued to be impacted by cotton raw material inflation which is now easing slightly. Ann Harvey remained broadly flat but with some very encouraging signs from their new casual development. Performance amongst our department store concessions was polarised, with the best performances being delivered from those store groups with established web platforms and an active marketing stance.

Initial intake of Autumn 2011 product is working well across all brands with positive like-for-like sales and faster stock turn than last year. We are pleased to have maintained a solid concession outlet base this year with some new high quality space being offered for Spring 2012.

Our multichannel strategy continues to progress exceptionally well, with total online sales for the period up 115% with strong trading through our partner concession websites as well as our own platforms. Catalogue sales on Eastex and Dash, though still small, exceeded our initial expectations and we will continue to grow this channel for the more classic brands.

Our new business and refurbishment programme, whilst limited by the need to conserve cash in the current climate, has delivered good sales and margin uplift. We continue to reshape our property portfolio and to make progress with the proposed sale of our two former warehouses in Milton Keynes and Cardiff.

Despite the good progress made during the period, given the on-going challenging trading conditions and the recent pause in investment, we expect performance for the current year to be impacted.

Turnaround
We continued to make progress with our turnaround strategy during the period, which focuses on restructuring our store portfolio; continuing to develop our brand propositions including the roll out of new retail environments, the further acceleration of our e-commerce business and a much needed systems overhaul. We commenced our systems improvement, during the period with the installation of a new warehousing system.

However, as announced at the time of the Group's preliminary results on 28th April 2011, the combination of challenging market conditions and the reduction in revenues as a result of the December trading losses has impacted the Group's ability to invest in the turnaround strategy.