Tommy Hilfiger ties with Fletcher Leisure for golf collections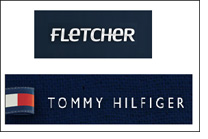 The Tommy Hilfiger Group, which is wholly owned by PVH Corp, is pleased to announce an agreement with Fletcher Leisure Group to license men's and women's golf apparel, beginning Spring 2012 in the U.S., Canada and Europe. Inspired by Tommy Hilfiger's signature classic American sensibility with a twist, the collection adapts technical performance fabrics with a focus on style and fit.

"Golf represents the ultimate prep lifestyle, and we are excited to expand our presence in the performance area," said Tommy Hilfiger. "Our golf collection is inspired by the integrity and tradition of the sport. We've added a twist to the classics through an innovative use of fabrics and details, delivering performance, comfort and style in golf sportswear that can be worn on and off the course."

Celebrating the brand's preppy heritage, the new collection includes four groups: Core, Cape Cod, St. Barth's and Cape Town. The Core collection gives time-honored basics an updated look while an assortment of fits accommodates the movement required for golf. Cape Cod draws inspiration from the Eastern seaboard, in particular photographs of the Kennedys in the 60s, with exploded plaids, seersucker stripes and grosgrain details. St. Barth's incorporates the sights and sounds of the island; bold stripes and pops of color are featured throughout. Cape Town takes cues from the brightly colored architecture of the city, offering a balance of brights and pastels to create preppy printed bottoms for women and a new, colorful plaid for men.

"We are excited to partner with the Fletcher Leisure Group and take our golf apparel business to the next level with both a greater style range and broader distribution," said Anne Marino, President of Licensing for Tommy Hilfiger. "Fletcher Leisure Group is a category leader in golf apparel with a strong reputation and expertise in design and sourcing. We are looking forward to a successful relationship with their team."

Key to the collection are designs that incorporate three technical performance fabrics. The first is a 100% polyester fabric with moisture wicking capabilities that keep garments dry and provide the anti-odor properties essential in a technical garment. The second is a hybrid fabric that delivers superior styling, quality and comfort. Combining the comfort and ease of cotton with technical performance fabric allows the garment to draw away moisture and dry rapidly while maintaining the softness of cotton. The third fabric is constructed using a high functioning yarn in all-polyester, polyester/spandex and cotton-polyester blends. The unique structure of the yarn creates garments that are breathable yet entirely moisture free.

"The Tommy Hilfiger brand is perfectly aligned with the values of the golf market and we are very pleased to be combining our experience with the creativity and imagination of the Tommy Hilfiger team," said Mark Fletcher, President. "Our timing could not be better as the global strength of Tommy Hilfiger continues to gain momentum and we are leveraging this with a collection that is truly ideal for golf."