Gilt Groupe to sell first-ever Mad Men apparel line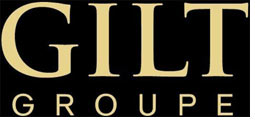 Banana Republic and AMC are extending their promotional marketing partnership for a third year to include the first-ever "Mad Men" series-inspired collection in all of Banana Republic's North American retail locations and online at its website beginning August 11, 2011.

As part of this year's campaign, Banana Republic is partnering with Gilt Groupe, an innovative online shopping destination, as a means of reaching an even broader base of "Mad Men" fans. Gilt Groupe will offer members exclusive access to key pieces from the retailer's first-ever "Mad Men" series-inspired collection weeks prior to the clothes hitting Banana Republic stores and its website.

A curated selection of styles for both men and women from the capsule, designed by Banana Republic in collaboration with AMC's Emmy Award-winning "Mad Men" costume designer Janie Bryant will be available in limited quantities on Gilt.com.

"We are thrilled to work with Banana Republic on this exclusive opportunity to offer our members a first-look and the ability to purchase the brand's first 'Mad Men' series-inspired capsule collection," says GiltMAN General Manager John Auerbach. "Gilt is proud to offer the most coveted brands at affordable prices to its customers, so it was a natural fit to work with the ever-classic Banana Republic and the aspirational style of AMC's 'Mad Men.' We hope the partnership will bring instant success to the collection."

Select apparel and accessories pieces from the Banana Republic "Mad Men" capsule collection will be available for men and women at standard retail prices on Gilt.com. Inspired by the Emmy and Golden Globe Award-winning AMC series "Mad Men," which will be returning to AMC for a fifth season in early 2012, the capsule collection embodies the effortlessly chic, modern take on the cool polish and panache of the 1960s era through the Banana Republic lens of affordable luxury and noticeable quality.

The men's collection includes chunky-meets-streamlined knit sweaters, tailored suiting and fitted trousers, as well as classic accessories with character, including a money clip, silk ties, tie bars and fedora hats. The women's pieces are modern yet lady-like including a chic trench coat, tailored dresses, high-waisted skirts, silk tie-neck blouses and statement accessories, such as print scarves and leopard print pump heels.

"Accessible luxury is something both Banana Republic and Gilt Groupe deliver, so this partnership was a natural fit," said Catherine Sadler, Chief Marketing Officer of Banana Republic. "As a retailer ourselves, this is the first time Banana Republic has ever pre-viewed and sold a collection outside of our own channels, and we're excited to see how customers respond."

Gilt Groupe, is an innovative online shopping destination offering its 3.5 million members special access to the most inspiring merchandise and experiences every day, many at insider prices. Gilt continually searches the world for the most coveted brands, including fashion for women, men and children, home decor, hotels and travel experiences on every continent, and unique activities in a growing list of cities and destinations. We believe that every day is an opportunity to inspire and be inspired.