Alok H&A to launch cricketer Brett Lee's 'Active Wear' brand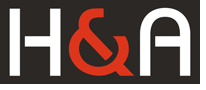 Brett Lee, a well-known Australian cricketer, has joined hands with Alok H&A to launch his 'Active Wear' range in India. The collection is a value premium range and comprises track pants, shorts, tees, capris, bags and several other accessories.

H&A President Reshabh Raizada, said that the Brett Lee (BL) collection will be currently sold at select outlets in Mumbai and will be shortly made available in other cities too.

Lee, said to be amongst the fastest bowlers in cricket, is a very much admired personality in India. During the ICC Champions Trophy held in India during 2006, he recorded a duet "You're the One for Me", with one of the Indian music legends Asha Bhosle.

The cricketer looks forward to woo his fans in India through launch of his Active Wear collection. He said that he is in India to promote the brand and through launch of the collection bearing his name by Alok H&A, they would cater to the wants of the customers.

He said that the collection has been devised after obtaining views of public as regards their needs when they exercise or go for a walk. Lee said that apparels should offer comfort to the wearers and according to him his clothing line provides the same.

In the next few weeks, H&A would display BL Active Wear and allied collections at its select outlets in Mumbai.

H&A Head Varun Jiwrajka said that Lee is Australia's renowned cricketer, who is highly popular in India, and H&A with its resolute sales and promotional endeavours would aid the BL brand to penetrate well amongst Indian customers.

Sunil O Khandelwal, Chief Financial Officer (CFO) of Alok H&A said that they plan to introduce a vibrant range of jackets for brand's autumn/winter collection. He added that the company already has accessories like bags, shoes, and belts under its 'FX' brand, and now the new segment would be added to it.

Alok H&A was constituted in 2007 to foray into local and retail business. H&A outlets are value retail stores, which are a complete solution for family's requirement for apparel, accessories and home textiles.

Prior to the alliance with Lee, H&A was offering economy fashion brands, but lacked active wear offerings, Mr. Jiwrajka said and added that it was for this reason that they partnered Brett Lee as the alliance was mutually beneficial. H&A would now be able to offer active wears for public at large under the BL label.

Presently, H&A operates 173 shop-in-shops and 204 Exclusive Brand Outlets (EBOs) across the country and is now all set for expansion.

The Group CFO stated that the brand is now stabilized in the market and with launch of the Active Wear collection its product portfolio is now complete. He said that the BL collection would be made available in 50 outlets initially and would be made available in all H&A stores later on.

Mr. Khandelwal revealed that the Group is also expanding the area of its select outlets to around 2,000-3,000 sq. ft. as it proposes to showcase its full capacity, while the outlets spreading on an area of 500-800 sq. ft. are likely to be transformed into more specialized stores. He said that they have already experimented doing this with their Mumbai high street Phoenix outlet.