VF Corp completes $2.3 bn acquisition of Timberland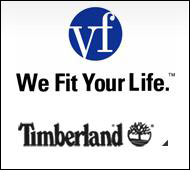 VF Corporation, a global leader in branded lifestyle apparel, announced that it has completed its previously announced acquisition of The Timberland Company for $43 per share and a total consideration of $2.3 billion.

With $1.4 billion in revenues in 2010, Timberland, a global, growing outdoor footwear and apparel company based in Stratham, N.H., will become part of VF's Outdoor & Action Sports coalition. Timberland and Smartwool will remain headquartered in Stratham and Steamboat Springs, Colo., respectively.

"This is a tremendously exciting day for VF. We are delighted to officially welcome Timberland and Smartwool to VF's family of brands," said Eric Wiseman, VF Chairman and Chief Executive Officer. "This acquisition strengthens VF's position within the outdoor industry by adding two strong, global, and authentic brands with significant momentum and growth opportunities. VF is committed to helping the Timberland and Smartwool brands reach their global growth potential, while maintaining each brand's unique essence."

"Today marks the beginning of a very exciting chapter for Timberland," said Jeff Swartz, former Timberland President and Chief Executive Officer. "I am confident that while our ownership structure has changed, what makes Timberland unique and special will not. VF has an enviable track record of allowing its brands to execute their distinct strategic visions. This is the right time to take the Timberland and Smartwool brands to the next level, and VF - which is as passionate about building brands as we are - is the right partner for us."

The Timberland acquisition is expected to be immediately accretive to VF's earnings per share, by approximately $.45 in 2011, excluding acquisition related expenses. Inclusive of these expenses, the earnings accretion would be about $.25 per share. It is also expected to add about $700 million to VF's 2011 revenues.

VF has completed its acquisition financing with the issuance on August 24th of $400 million in floating rate notes due 2013 and $500 million of 3.5% notes due 2021. The balance of the acquisition price has been funded through a combination of cash on hand and commercial paper.

New Leadership Structure
Patrik Frisk, 48, who has been serving since 2009 as President, VF Outdoor & Action Sports EMEA, has been named President of Timberland. He will report to Steve Rendle, Group President, VF Outdoor & Action Sports Americas. In his new role, Patrik will serve as the global leader for the Timberland brand, working in partnership with international leaders across both Europe and Asia to deliver the brand's full growth potential. He will be relocating to the Stratham area in the near future.

Richard O'Rourke, 58, will continue as Senior Vice President, International, with responsibility for the Timberland brand in the EMEA and Asia and for global distributors. O'Rourke will continue to be based in Wexham, U.K., and will report to Karl Heinz Salzburger, Group President, VF International.