GE and Burlington form JV for workwear innovations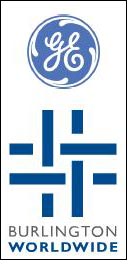 GE announced an alliance with Burlington Worldwide to bring air permeable and bi-component waterproof fabrics to the European workwear market.

The alliance will allow customer brands to use a wide range of Burlington substrates combined with GE membranes to create unique apparel, footwear and accessories for the workwear market, which includes the construction, railway and postal industries. Each new top-of-the-line fabric is designed to meet EN471, the European technical standard for high-visibility warning clothing, as well as EN343, the technical standard for waterproofness and breathability in clothing.

The collaboration is part of GE's strategy for its eVent fabrics waterproof breathable product line, which gives customers the flexibility to pair proven GE membranes with a range of laminates and fabrics.

"The European market for workwear has grown substantially, and our customers are demanding an alternative to what's already on the market," said Peter Cook, EU sales manager, Burlington Worldwide. "We already supply fabrics to GE for lamination, so when Burlington moved into high-visibility fabrics, it was logical to collaborate in this way. And the flexibility we have working with GE will allow us to move into other sectors as well."

Burlington is well-known in the workwear industry for expertise in creating fabrics suitable for many personal protective equipment (PPE) applications. Combined with GE's technical innovations in membranes and textiles, the fabrics developed by the two companies will bring new options to the workwear space.

"With the ability to offer both air permeable and bi-component technology, GE gives customers the flexibility they need to create great products for demanding applications," said Chad Kelly, global product manager for eVent fabrics at GE. "Burlington has a great reputation in the workwear space, and I'm excited about the great products that we have collectively developed and the differentiation our alliance will bring to the marketplace."

Both companies are debuting products from their collaboration at upcoming trade fairs across Europe. GE will be exhibiting at Milipol 2011 (Stand 1K072 in the U.S. International Pavilion) in Paris, from 18-21 October. Burlington will be exhibiting at A+A 2011 (Hall 10, Stand F09) in Düsseldorf, Germany, also from 18-21 October. Not only can visitors see a sampling of new fabrics and garments, but they also can preview the many other options each company provides in the professional workwear space.

Since 1923, Burlington Worldwide has been a global textile leader. Its international presence supports core competencies in worsted wool, performance synthetics, cotton textiles and apparel solutions.

Since 1999, eVent fabrics have set the standard for truly air permeable and waterproof membranes in textiles. GE's technology used to create eVent membranes was invented in the 1990s to improve the pollutant-capturing performance of air filtration systems and give superior protection to industrial machinery such as gas turbines. eVent membranes—with billions of pores per square inch—are now widely used for filtration, venting and as a waterproof breathable barrier for products used in the automotive, medical, industrial, apparel and other markets.