Debenhams expanding the business internationally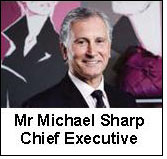 Debenhams Plc announced full year results 2011 of 53 weeks ended 3 September 2011.

Michael Sharp, Chief Executive of Debenhams, said:

"Debenhams has had an excellent year with sales and profit before tax both increasing. We have demonstrated the resilience of the department store model by trading well in a challenging market.

"It is right to remain cautious about the strength of consumer confidence over the next 12 months given the uncertain economic outlook. We will therefore continue to run the business with tight management of costs and stocks, retaining as much flexibility as possible in the supply chain to enable us to deal with whatever the market presents.

"We will take a pragmatic approach to trading and continue to focus on maximising cash profit. Overall we are optimistic about our prospects and believe we have a clear strategy to build the business into a leading international, multi-channel retailer."

CHIEF EXECUTIVE'S STRATEGIC REVIEW
Michael Sharp, Chief Executive of Debenhams, is setting out the future vision of the business. Our intention is to build on the existing successful strategy and make Debenhams a leading international, multi-channel retailer.

The strategy is focused on four pillars.

Focusing on UK retail
We will be working to improve the performance of the 45 UK core stores ahead of modernisation, all of which will be undertaken during the next two years. We will also seek to open new stores in target locations and continue to believe there is potential for up to 240 department stores in the UK. One new store will open in 2012 and a further nine are contracted.

Delivering a compelling customer proposition
Our focus will be on the brand and product strategy, instore execution and communicating the proposition. Designers at Debenhams will continue to be a real point of difference and the cornerstone of our brand strategy. Our core brands will remain important as they provide the lower and middle components of our price architecture. International and concession brands will complement the own brand offer. Raising our standards of instore execution will focus on visual merchandising and product presentation. In terms of communication, we will be taking a more joined up approach to marketing which uses both traditional and new media.

Increasing availability and choice through multi-channel
Multi-channel helps us to satisfy demand not currently being met and to offer customers more choice in terms of products and ways to shop. We are developing ways to increase availability in all stores and online for products which are out of stock and in smaller stores for products which are not ranged. We are adding new online only brands and product categories. Our range of ways to shop is continuing to expand, particularly in the areas of mobile, recently expanded by the launch of a fully mobile website and an iPad app, and instore ordering, where we have almost finished installing new generation kiosks on every floor of every store.