Three new Macy's stores are planned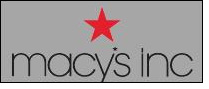 Macy's Inc announced plans for three new Macy's stores, each offering a wide range of merchandise categories.

• A three-level, 160,000-square-foot Macy's in the Mall at Bay Plaza in The Bronx borough of New York City to open in fall 2013 or spring 2014. This new store will be built as part of Prestige Properties' expansion of Bay Plaza Shopping Center, which serves shoppers along the densely populated I-95 corridor. This will be Macy's second store in The Bronx (joining Parkchester), and its first new location within New York City since Queens Center was opened in 1995. Bay Plaza will be Macy's 30th store in the metro New York market. An estimated 225 Macy's associates will serve customers at Bay Plaza.

• A new two-level, 200,000-square-foot Macy's that will replace the existing Macy's store in Westfield South Shore in Bay Shore, NY. The current South Shore mall store is scheduled to close in March 2012 for razing, with construction beginning shortly thereafter on a new replacement store to open in fall 2013 to continue to serve the Long Island community.

The current South Shore store of 318,000 square feet was opened in 1963 and has a workforce of 180 associates. The company's current plan is to offer Macy's South Shore associates the opportunity to transfer to open positions in nearby Macy's stores during the construction process.

• A one-level, 103,000-square-foot Macy's in the Mall of Victor Valley in Victorville, CA, to open in mid-2013. A former Gottschalk's store of 72,000-square-feet in that mall will be expanded and renovated into a 103,000-square-foot Macy's. The Mall of Victor Valley, a Macerich development, serves southern San Bernardino County and surrounding communities in the high desert about 80 miles northeast of Los Angeles. It will be the 11th Macy's store in the Riverside-San Bernardino market. An estimated 140 Macy's associates will serve customers in Victorville when the store opens.

"Our new Macy's stores in Bay Plaza and South Shore will help us to better serve customers and deepen our presence in the diverse and densely populated New York marketplace, where we already enjoy a significant presence. Our Victorville store, on the other hand, will be the first Macy's in that rapidly growing city, and we look forward to meeting and engaging new customers," said Ron Klein, Macy's chief stores officer.

"In each case, we will be tailoring our merchandise assortments of well-known brands to local customer needs, with an emphasis on the distinctive fashion, obvious value and exciting shopping experience for which Macy's is known."

The three new locations announced join three other previously announced Macy's stores that are in various stages of construction - Macy's in City Creek Center in downtown Salt Lake City (150,000 square feet, with 116 associates, opening in March 2012), Southridge Mall in Greendale, WI (150,000 square feet, with 160 associates, opening in spring 2012) and Gurnee Mills in Gurnee, IL (140,000 square feet, with 200 associates, opening in spring 2013).