VLOV sees strong growth in revenue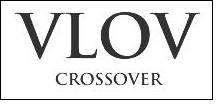 VLOV Inc. which designs, sources and markets VLOV-brand fashion forward apparel for men in the People's Republic of China, announced financial results for the three and nine months ended September 30, 2011.

• Net Sales Reached Record $16.0 Million
• Gross Margin 40.8%
• Adjusted Net Income $1.4 Million (Non-GAAP)
• Opened 7 VLOV Stores Bringing Total Company-Owned Store Count to 20
• Presented 2012 Spring/Summer line at Mercedes-Benz Fashion Week in New York City

Qingqing Wu, Chairman and CEO of VLOV, commented, "We are pleased to report another strong quarter of revenue growth. Since the beginning of 2011, we have continued to make important investments in our brand to further increase VLOV's brand equity and drive long-term growth. As the business continues to generate strong cash flow, we are increasing our spending on targeted advertising and marketing programs, which are being met with strong support from our distributors and resulting in significant year-over-years sales increases.

During the third quarter we presented at the Mercedes-Benz New York Fashion Week in New York City where we showcased VLOV's Spring/Summer 2012 collection. We believe this added level of exposure is invaluable as we strive to build awareness of the brand globally."

As of September 30, 2011, VLOV's products were sold by our distributors in 540 points of sales ("POS") throughout China, including counters, concessions, stand-alone stores and store-in-stores. Additionally, the Company owns and operates 20 stores in Fujian Province: 13 store locations that the Company acquired on June 30, 2011 and 7 additional stores opened during the quarter ended September 30, 2011. Fujian is one of China's wealthiest provinces and is home of the Company's headquarters.

Mr. Wu continued, "By increasing our presence in Fujian, we are able to give our customers direct access to our brand and to provide an effective model to our distributors. We plan to open additional stores in Fujian, further establish our brand through advertising, and most importantly, continue to provide our customers with fashion that embodies their success."

On November 1, 2011, Mr. Wu was awarded China Fashion Week's "Top Ten Fashion Designer Award" for the second consecutive year at the Mercedes-Benz China Fashion Week Spring/Summer 2012 held in Beijing. In addition to the two consecutive awards, Mr. Wu was awarded the "Menswear Design Award" for his 2010 Spring/Summer Collection in 2009 by the organizers of China Fashion Week.

Results for the three and nine months ended September 30, 2011 as compared to the three and nine months ended September 30,2010

Net Sales
Net sales for the three months ended September 30, 2011 were $15,955, an increase of 22.1% from $13,063 for the same period in 2010, while net sales for the nine months ended September 30, 2011 were $57,280, an increase of 17.8% from $49,105 for the same period of 2010.