M&S reports progress on eco & ethical program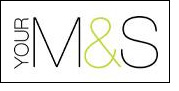 Marks & Spencer (M&S) reports on the half-year progress of Plan A, M&S' eco and ethical programme.

105 of the 180 commitments have now been achieved with a further 18 on course to be completed by April 2012.

Richard Gillies, Director of Plan A, CSR and Sustainable Business, said: "Plan A continues to deliver a more sustainable M&S. It's helping our stores become more energy efficient, our lorries use less fuel, our supply chain become greener and more resilient and it enables us to trade ethically around the world.

We're also saving money, so it's good for business, and it's good for customers, who are getting involved in huge numbers through campaigns like Forever Fish and hanger recycling for UNICEF. We're pleased with progress so far, but recognise there's still much more to do."

Latest Plan A news
• First two 'Ethical Excellence' factories announced;
• First overseas sustainability store to open in India;
• http://www.school-of-fish.co.uk/ launches;
• Dual fuel truck technology being trialled;
• Water saving technology installed in 300 stores

M&S has awarded its first two factory 'Ethical Excellence' awards – a denim factory in Bangladesh and a woven fabrics unit in Indonesia. Ethical excellent factories offer world class working conditions, better productivity, excellent industrial relations, a developed education and training programme and pay amongst the best salaries in the industry. Products made at these factories now carry a Plan A Attribute, which means large volumes of jeans and women's clothing will become Plan A products when they hit stores next year.

M&S' first overseas sustainable learning store opened this month in Bangalore, India. The 20,000 sq ft clothing, home and gifts store features energy efficient lighting (uses 15 per cent less energy), energy efficient air conditioning, water saving technology and high levels of construction waste has been recycled.

The store is aiming for a LEED (Leadership in Energy and Environmental Design – the US Building Green Council's environmental rating system) rating of Silver and is one of the few retail outlets in India that has applied for a LEED rating. It is located in the Market City Mall and is M&S' 23rd store in India. Marks & Spencer India is a joint-venture business run with Indian retailer Reliance Retail.

As part of its Forever Fish campaign M&S has launched http://www.school-of-fish.co.uk/, an interactive website, social space and educational resource for kids and parents to learn more about fish and our oceans. Fronted by former Blue Peter presenter Andy Akinwolere and guest CBBC presenter and marine biologist 'Blowfish', the site aims to better educate the next generation about this crucial resource.

M&S has added five dual fuel trucks to its distribution fleet. The technology has the potential to significantly cut CO2 emissions from M&S' distribution operations and the vehicles' performance will be monitored over the next six months to assess the viability of a roll out across the fleet.