Technology a key driver of fashion retail growth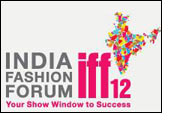 The third day at India Fashion Forum (IFF) witnessed two insightful discussions respectively, pertaining to the role of technology in India's fashion retail sector and key challenges faced in acquiring and retaining human capital.

The preliminary session at IFF focused on Technology as a driver of fashion retail growth. The session was driven by thought-provoking debates between leading fashion retail gurus including Rohan Tejura, MD & CTO, RoSoft, Dharmesh Lamba, Country Manager, Checkpoint Systems, Prashant Lohia, Director, Ginni Systems, Vinay Bhatia, Head of Marketing, Shoppers Stop and Lalit Agarwal D-Mart.

Highlighting the roadblocks in the path of technology's penetration in the current retail scenario, Mr. Rohan Tejura, MD & CTO, RoSoft, stated, "Technology is the unloved child in retail. Having achieved success without the aid of technology in the past, companies don't entirely understand its capability.

They relegate the responsibility of its implementation to the lowest rung of management. This incorrect induction of technology in their system is what leads to its failure. It's important for entrepreneurs to understand that employing technology is not a one-step process, it's a continual relationship between the vendor and the employer long after the system is procured by the company."

Elaborating the need for technology, especially in the Shrinkage Management arena, Mr. Dharmesh Lamba, Country Manager, Checkpoint Systems, said, "A retailer loses a quarter of his net profit only due to thefts, administrative error and vendor manipulation.

Typically, D-Mart has to sell 12 shirts at MRP to make up for the cost of 1 stolen shirt. This deep indent in his profit needs to be minimized by employing apt technology. This stock shrinkage is approximately a 2 Billion Dollar industry in India."

Panelist's at the next session vigorously argued over the utility of customer loyalty programs and debated whether it serves as an added expenditure or a long term investment. The panelists included Ashok MS, COO, Accentive India, Vineet Narang, CEO, Mobiquest, Sanjeev Agarwal, CEO Future Value Retail and Rathin Lahiri, CMO and Business Head, LoyaltyOne India.

Speaking at the session, Mr. Sanjeev Agarwal, CEO Future Value Retail said, "Everyone wants to quantify loyalty programs. However, they are meant to be a selfless practice from the company's end. Today's B-school graduates fail to perceive the intangibility of this process. Pantaloon's Green Card took 3-and-a-half years to register a 55% profit measure."

Supporting his contention, Mr. Ashok MS, COO, Accentiv India, said, "Companies don't believe in the ROI on loyalty programs. They feel that larger their database of loyal customers, the more cost they must incur in pleasing all of them."

The panelists unanimously agreed that sending cakes on buyer's birthdays, giving out free parking space or movie tickets, even addressing them by their names, went a long way in retaining their wallet share.