Exciting results against challenging backdrop, Ted Baker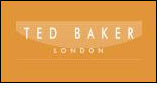 Ted Baker PLC announced its annual results for the 52 weeks ended 28 January 2012.

Financial Highlights:

• Retail sales up 14.1% on a 6.6% increase in average retail square footage
- UK and Europe retail sales up 8.7% to £148.6m
- US retail sales up 69.4% to $34.9m
• New retail stores opened in Manchester, Paris, Hong Kong and San Diego
• New retail concessions opened in the US, Spain and Portugal
• Wholesale sales up 18.5% to £41.4m
• Licence income up 8.1% to £6.7m
• Proposed final dividend of 16.25p, making the total dividend 23.4p, an increase of 13.6%
• First store opened in Tokyo, Japan and first concession opened in Seoul, Korea since the year end

Commenting, Ray Kelvin CBE, Founder and Chief Executive, said:
"This has been a very exciting year for the Ted Baker brand. We have further developed our presence in established markets with new stores in Europe, the US and Hong Kong and laid strong foundations to support growth into new markets in 2012 with the recent openings of our first store in Japan and an opening in Korea as well as exciting new openings planned in London, Fifth Avenue, New York, Toronto, Canada and China later this year.

The Group's excellent results for the year, delivered against a challenging trading backdrop, are testament to the strength of the Ted Baker brand, our collections and, above all, the energy and commitment of our team in bringing Ted to the world stage. I would like to take this opportunity to thank them all for their Tedication."

Chairman's Statement
The Group has delivered an excellent result against a challenging back drop. This strong performance resulted in a 14.9% increase in Group revenue to £215.6m (2011: £187.7m) and an 11.7% increase to £27.1m in profit before tax and exceptional costs.

The retail division performed well across all markets and delivered an increase in revenue of 14.1% to £174.2m, on an increase in average square footage of 6.6%. Gross margins were broadly maintained at 65.2% (2011: 65.5%).

Wholesale sales for the Group increased by 18.5% to £41.4m (2011: £35.0m). This reflected a good performance from our UK wholesale business, which also includes the results of our UK export business, and the continued growth of our US wholesale business, which contributed its first full year of trading under our own management.

Licence income from our territorial and product licences increased by 8.1% to £6.7m (2011: £6.2m).

Results
Group revenue for the 52 weeks ended 28 January 2012 rose by 14.9% to £215.6m (2011: £187.7m). The composite gross margin has decreased slightly to 61.3% (2011: 61.7%), reflecting a change in mix between retail and wholesale sales whilst input margins were largely maintained.

Profit before tax and exceptional costs increased by 11.7% to £27.1m (2011: £24.2m) and profit before tax was slightly above the prior year at £24.3m (2011: £24.2m).