Profits up 20.31% at VLOV in 2011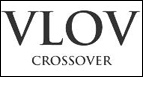 VLOV Inc, which designs, sources, markets and distributes VLOV-brand fashion-forward apparel for men aged 20-45 in the People's Republic of China, announced its financial results for the three and twelve months ended December 31, 2011.

"Fiscal 2011 was a year of important accomplishments and successes," commented Qingqing Wu, Chairman and CEO of VLOV. "We had record revenue while broadening global awareness of our brand by presenting at Mercedes Benz Fashion Week in both Beijing and New York City."

As of December 31, 2011, VLOV's products were sold by our distributors in 393 Points of Sale ("POS") throughout China, including counters, concessions, stand-alone stores and store-in-stores.

In the fourth quarter, our distributors continued to close counter and concession-style POS while opening higher-end store-in-store and stand-alone store locations, which we believe are more effective in showcasing our upscale brand image.

Additionally, the Company currently owns and operates 20 stores in Fujian Province: 13 store locations that the Company acquired on June 30, 2011 from its Fujian distributor and 7 additional stores opened since the acquisition. Fujian is one of China's wealthiest provinces and is home to the Company's headquarters.

Mr. Wu continued, "We were able to achieve significant growth in both revenue and earnings during the fourth quarter despite fewer store locations collectively operated by our distributors. We remain committed to working closely with our distributors who have been extremely pleased with our initiatives to build VLOV's global brand image and who are making investments to further elevate their VLOV stores.

We also plan to open additional stores in Fujian and most importantly, continue to provide our customers with fashion-forward designs that embody their successful lifestyle."

Net sales were $88,826 for 2011 as compared with $73,834 for 2010, an increase of $14,992 or 20.31%. Net sales for both years were primarily generated from the sales of our apparel products to our distributors, who retailed them at their POS throughout northern, central and southern China. The increase in our net sales during the year ended December 31, 2011 was primarily attributable to increased sales by our Zhejiang, Beijing and Liaoning distributors, as well as sales from Company-owned stores that we began to operate in the second half of 2011 after acquiring them from our Fujian distributor.

We have continued to upscale our product offerings to our distributors and have been working with our distributors to sell our products primarily via stand-alone stores and store-in-stores which we believe strength our brand image with consumers rather than through counters and concessions.

We opened our first flagship store in Xiamen in April 2011, and our Shenyang and Beijing distributors each opened a flagship store in January 2012. Additionally, we have significantly increased our advertising expense as well as our presence at international fashion shows including the Mercedes-Benz New York Fashion Week in September 2011 and the Beijing Fashion Week in November 2011. We believe that this increased expenditure towards our brand has been the primary drive of our increased revenue.