Pantaloon & Future Ventures join to create Future Fashion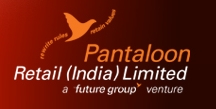 The Boards of Directors of Pantaloon Retail India Limited (PRIL) and Future Ventures India Ltd, (FVIL) approved a proposal to consolidate their fashion businesses into a new to be listed entity (Future Fashion), which would emerge as one of India's largest integrated fashion brands and retail company.

The respective Boards approved the demerger of the fashion businesses of PRIL consisting of its Central, Brand Factory, aLL and Planet Sports formats, fashion brands, sourcing and distribution businesses, and the demerger of the fashion businesses of FVIL consisting of Indus League, Lee Cooper, Celio, Holii, Indus Tree and strategic investments in AND, Biba and Turtle into Future Fashion.

Post this realignment, the Future Group will have three distinct listed companies that emerge as market leaders in their businesses with independent growth paths.
PRIL will have as its core businesses the country's leading hypermarket and supermarket chain, Big Bazaar and Food Bazaar, which along with aligned formats, and Home Town, eZone currently operate around 11 million square feet of retail space. In addition, the company will continue to own its existing investments in subsidiaries involved in supply chain solutions, sourcing, ecommerce, office supplies, and joint ventures in insurance and textile mills in Mumbai.
Future Fashion will own and operate retail chains Central, Brand Factory, aLL and Planet Sports and will emerge as a leading integrated fashion brands and retail company with domestic and global brands, an extensive distribution and retail network and manufacturing capabilities. It will operate around 3.5 million square feet of retail space across 140 department and specialty retail stores. The portfolio of fashion brands being transferred from Future Ventures to this company include Indigo Nation, Scullers, Urbana, Urban Yoga, Jealous 21, Biba, AND, Global Desi, Turtle, Celio, Lee Cooper, Clarks, Holii, Daniel Hechter, Manchester United and Privilege Club, among others. These are also distributed through over 200 Exclusive Brand Outlets and over 1000 Multi Brand Outlets in 121 cities.
FVIL will be a company focussed on the Food & FMCG sector with a portfolio of FMCG brands, its own rural distribution chain, Aadhar and convenience store chains, KB's Fairprice & Big Apple. The FMCG brands portfolio includes Fresh & Pure, Premium Harvest, Tasty Treat, Clean Mate, Care Mate, Poonya, Ekta, Sangi's Kitchen along with Smith & Jones and Chings Secret that are owned through a 43.7% stake in Captial Foods. It also owns an upcoming Food Park being set up for sourcing and processing of Food & FMCG products. It will focus on developing an integrated Foods and FMCG business to emerge as a leader in marketing and distributing food and FMCG products and brands in the country. FVIL will also reorganise some of its businessesheld in subsidiaries to emerge as an operating company and will continue to look for investment opportunities for its growth.