Puno province to display alpaca garments at Peru Moda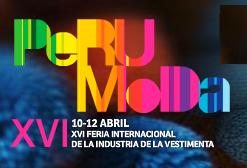 The Peruvian province of Puno will display the best of its alpaca fibre apparel designs at the upcoming Peruvian fashion event Peru Moda 2013, to be held in Lima from April 10-12, 2013.
The regional government of Puno is working with Promperu, Peru's export and tourism promotion board, to showcase Puno's potential in alpaca garments during the event, ANDINA quoted Puno's Regional President Mauricio Rodriguez as saying.
Mr. Rodriguez said Peru Moda 2013 will allow emerging designers to present their talent to international audience.
He said the Puno regional government intends to promote the potential of local designers in making alpaca garments, which would be donned by models during the catwalk at the event.
Fibre2fashion News Desk - India