US First Lady's red & white check dress back on sale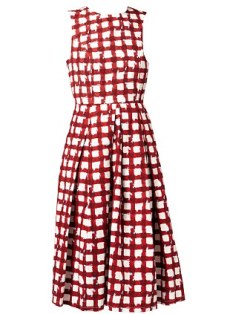 On popular demand, the US First Lady Michelle Obama's famous red and white check dress, which she first time wore during her husband President Barack Obama's election campaign in 2011, is back on sale at the online portal ASOS.com.
The 50s style sleeveless pleated frock, which has been worn several times by Mrs. Obama since 2011, features a versatile cut which can flatter all body types.
Always considered to be one of the well-dressed personalities of the world, the first lady has been photographed and appreciated in this iconic dress for innumerable times on social media platforms like Twitter and Facebook.
Launched in 2000, ASOS is the UK's largest online clothing and fashion accessories portal, which primarily caters to men and women between the ages of 18 to 34 years.
Fibre2fashion News Desk - India