Chinese clothing retail sales grow in Jan-March'13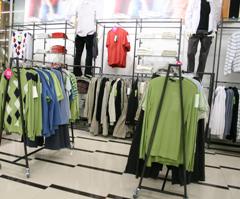 Retail sales of apparels are rising in the Chinese domestic market this year.
According to the National Bureau of Statistics, China's retail sales of garments, knitwear, hats and shoes amounted to 79.9 billion yuan in April 2013, showing an increase of 9.5 percent year-on-year.
From January to April this year, retail sales of apparel, knitwear, hats and footwear in China grew by 11.2 percent year-on-year to 366.2 billion yuan.
The rising income of middle-class is the main reason behind the growing retail sales of garment in China.
Fibre2fashion News Desk - China