Japan's clothing retail sales dip 3% in April'13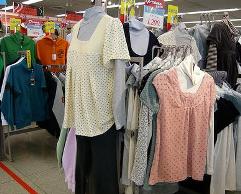 Retail clothing sales in Japan declined by 3.1 percent year-on-year to 172 billion yen in April this year, according to the report of the Japan Department Stores Association that had complied data from its 85 member firms that together own 243 stores.
Menswear sales decreased by 3.4 percent year-on-year to 33 billion yen, while womenswear sales dropped by 3 percent y-o-y to 112 billion yen, according to the association's statistics.
Kidswear sales were down 4.6 percent y-o-y to 15 billion yen. The decrease in sales was seen across all major apparel categories.
The association attributed the decrease in spring wear sales to a dip in temperature, along with heavy rains and winds.
Moreover, April this year had one Sunday less than last year was also a factor that contributed to a decline in garment sales during the month.
Fibre2fashion News Desk - India