AAFA supports US CPSC on delay in final rulemaking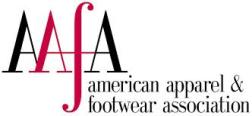 American Apparel & Footwear Association (AAFA) Executive Vice President Steve Lamar welcomed the announcement by the U.S. Consumer Product Safety Commission (CPSC) that it will delay final rulemaking on 16 CFR 1110: Certificates of Compliance, and reopen the comment period and conduct a public workshop with stakeholders.
AAFA applauds vote by the U.S. Consumer Product Safety Commission (CPSC) to delay final rulemaking on the CPSC's proposal to amend the existing rule on Certificates of Compliance, otherwise known as the 1110 rule.
"Tuesday's vote by the Commission to delay final rulemaking on the 1110 rule is welcome news for the apparel and footwear industry. AAFA believes there are many opportunities for stakeholder involvement between the Commission and the larger business community. The CPSC staff proposal to conduct a public workshop in response to stakeholder concerns regarding the proposed rule is a step in the right direction. We applaud the Consumer Product Safety Commission for recognizing that industry is committed to consumer product safety and working as partners with the CPSC on furtherance of shared goals of risk reduction and hazard avoidance."
AAFA submitted comments to the CPSC on July 29, 2013, expressing serious concerns regarding the proposed rule, as currently written. AAFA also joined the larger business community in calling for the CPSC to establish an advisory group to discuss the proposed changes. As stated in its comments, AAFA believes that the current 110 rule is working well, furthering public safety without being an undue burden on apparel and footwear companies. AAFA believes that any changes proposed by the CPSC must clearly demonstrate a significant improvement in public safety to justify additional cost imposed on businesses.
AAFA