Zivame launches 'Home Try On' service in Bangalore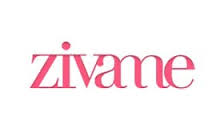 Zivame.com, India's premier online lingerie portal has launched the Home Try On service in Bangalore to give their shoppers a chance to achieve the perfect fit before buying.
The brand endeavors to give their consumers a complete and fulfilling experience with this new service. Buying lingerie online can be difficult without experiencing the fit as well as the touch and feel factor. However, with this service, Zivame.com assures the perfect fit encouraging women to use the convenience and privacy of online shopping.
The Home Try On service works in a similar fashion to ordering a product online. Visit the website; choose a range of up to 10 bras and order. On delivery, the customer can try on all the bras and decide which ones they wish to retain, after which the customer pays only for the desired product and returns the others.
Zivame.com brings selection and convenience at doorstep with no obligation to buy if one does not experience the perfect fit.
Zivame.com