Macy's unveils new omnichannel strategies to lure shoppers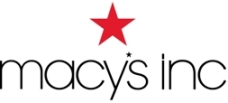 US-based retailer – Macy's which reported revenue of $27.931 billion in fiscal 2013 unveiled new advancements in omnichannel strategy and technology, which includes same day deliveries in selected cities, when shopping online or making payment through new Apple Pay mobile payment system.

Macy's outlined its latest initiatives to add new dimensions for attracting shoppers and serving the needs of individual customers and these initiatives encompass stores, online and mobile.

The retailer said Macy's and Bloomingdale's will begin piloting same-day delivery of products purchased online at macys.com, bloomingdales.com and on both brands' mobile-enabled websites. Macy's will offer same-day delivery to customers in eight major US cities, while Bloomingdale's will offer same-day delivery to customers in four major cities.

Macy's and Bloomingdale's stores will also be among the first retailers to support the new Apple Pay mobile payment system which will be available beginning this fall on new iPhone 6 and iPhone 6 Plus mobile devices, as well as on the newly unveiled Apple Watch.

Macy's said the convenience of mobile payment at the point-of-sale is becoming increasingly interesting to customers, and Apple Pay offers an opportunity to further simplify the point-of-sale process in Macy's and Bloomingdale's stores in an easy, secure and private manner.

Buy Online Pickup in Store (BOPS), originally piloted in fall 2013, recently completed its rollout to all full-line Macy's and Bloomingdale's store locations nationwide, the retailer informed.

Macy's is piloting a variety of selling technology innovations at select stores. These include a new generation of enhanced handheld point-of-sale devices and tablets designed to improve the in-store shopping experience by enabling sales associates to engage customers more effectively and offer merchandise ideas and product information.

Macy's is testing Connect@Macy's Centers in selected locations as in-store destinations for online order pickup, with increased associate staffing to help customers with styling advice and products that meet their needs.

In pilot stores, customers also can shop Macy's omnichannel assortment via electronic kiosks and large interactive "lookbook" displays, and purchase on mobile devices if they prefer. Those elements of new point-of-sale technology deemed most successful in serving customer needs are expected to be refined and rolled out to additional stores.

Macy's and Bloomingdale's both have launched all-new mobile shopping apps for iOS and Android. Enhanced navigation allows customers to easily and quickly move between features, reach desired product with fewer clicks, check-out more quickly, as well as the enhanced ability to manage gift registries.