REI to expand eVent fabrics Direct Venting technology into fall line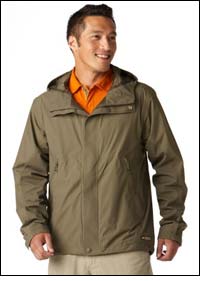 Recreational Equipment Inc (REI), a national retail cooperative providing quality outdoor gear and clothing, announced its new lineup of exclusive gear and apparel during the Outdoor Retailer Winter Market tradeshow in Salt Lake City.

The new line will be available to customers and members starting in August of 2009. In addition to activewear, travel gear and apparel, the co-op's award-winning brand will expand eVent's fabrics' Direct Venting technology into its Fall 2009 line of backcountry shells, pants and cross training jackets for men and women.

"We received an overwhelming response to our introduction of the eVent technical fabric in our jackets and pants last fall, and we are excited to continue introducing new innovation in our future designs," says Lee Fromson, vice president for REI Gear & Apparel. "From the expansion of our eVent fabric line, to the introduction of a wind-proof fleece and updated Taku jacket, our new line expands on our priority to help people play comfortably in the outdoors, regardless of the weather."

REI Gear & Apparel will introduce updated waterproof breathable Kulshan and Shuksan jackets and pants with eVent fabric to members and customers. This three-layer fabric will be available in new colors and include RECCO, a passive reflector integrated into the jacket and pants to help ski areas, heli-ski operators, and search and rescue teams detect subjects wearing the reflector. Although this technology does not replace an avalanche receiver, probe and shovel, it can aid in the search when appropriate directional detectors are used.

New styles will also include the Airflyte jackets with REI and eVent's, award-winning fabric membrane to allow sweat vapor to escape rapidly while repelling the rain, so you can run in comfort even in unfavorable weather conditions.

Additionally, OXT Power Stretch styles will have an updated comfort fit design made with a lightweight four-way stretch fabric for fast wicking and quick drying. REI will also add a Windbrake Thermal jacket, vest and pants for men and women into its collection. This three-layer fleece includes a PU laminated soft grid back material and DWR durable water repellant face for wind-resistance up to 50 mph.

REI's award-winning Taku jacket and pants for men and women will also be updated for 2009, which will be ideal for backpacking, snowshoeing, climbing and any chilly or rainy activity. The waterproof, breathable softshell/hardshell hybrid fabric will have added four-way stretch for maximum mobility throughout. REI's durable ripstop fabric provides extra protection on the hood, shoulders and sleeves. All seams are sealed and taped for watertight protection and get the Elements logo for passing our stringent testing of waterproof/breathable fabrics.

REI Gear & Apparel will expand its urban/travel apparel through the introduction of new vests, pants, jackets and fleece sweaters. These include the women's Salish fleece two-color 300 weight plush jacket and the Salix Elements waterproof breathable jacket made with PrimaLoft Eco, a recycled, thin, warm insulation.