Poznan Intl Fair to feature 280 apparel brands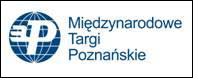 From 3rd March till 5th March in Poznan on the grounds of Poznan International Fair will be held the most important fashion fair in Poland:

- NEXT SEASON Contracting Exhibition
- BODY STYLE Exhibition of Lingerie and Beach Fashion
- SPECIAL DAYS Exhibition of Wedding, First Communion and Evening Fashion
- TEX-STYLE Fair of Fabrics, Clothing and Accessories

NEXT SEASON Contracting Exhibition

An investment in the future – hundreds of designs, new location! Specialists agree – you cannot do business today without recognized brands, and the upcoming seasons belong to those who see opportunities and potential in the present economic situation. The achievement of business and marketing goals is fostered by the exclusive Next Season contracting exhibition, which together with the Special Days and Body Style exhibitions makes up the largest platform in Poland for the presentation and contracting of fashion collections for the upcoming season.

Traders who attend Next Season will have the opportunity to see and order the collections of over 280 brands of women's, men's, teenage, children's, festive and evening fashions and various accessories – shawls, gloves, belts, handbags, jewellery for Fall and Winter 2009/2010.

The March contracting event will take place in the spacious, modern Pavilion 5. To help traders find their way around the Exhibition, each fashion segment will be color coded: violet (women's clothing), maroon (men's clothing), blue (children's clothing), green (accessories), orange (lingerie and beach fashion). Traders will also get a specially prepared plan of exposition and a color card for the fall-winter 2009/2010 season.

The offer of Next Season exhibitors will be complemented by collections for the current season, presented during Tex-Style Fabric, Clothing and Accessories Fair in Pavilion 4. Also at that location will be the "FUTURE – Clothes for Tomorrow" show where new designers will make their debut. It is worth visiting this space to get a fresh perspective on fashion and "fish out" future employees.

Meeting with a Visual Merchandising guru
Can a store be an oasis of wellness? How can you arrange effective and functional retail interiors, which by their very ambience will positively affect customers' emotions and ultimately lead to boosting sales? Answers to these and many other questions related to arranging retail interiors will be provided by Wolfgang Gruschwitz, one of the best practicing Visual Merchandisers in Europe, who has worked for such brands as Massimo Dutti, Zara, Adidas, Högl Shoe, Burberry, Bershka, Olsen, Coca Cola and Red Bull.

Wolfgang Gruschwitz specializes in the arranging and architecture of modern retail interiors and consulting related to brand visual communications.Visual Merchandising is the key element of marketing strategies implemented by many modern companies. It helps customers make a purchase decision. It is therefore worth taking advantage of the experience of guest specialists in Poznan, invited by both the Poznan International Fair and trade magazine publisher Promedia.