JCPenney first retailer to win 'Energy Star' award from DOE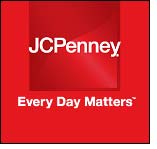 In recognition of its continued commitment to strategic energy management, JCPenney was honored by the U.S. Environmental Protection Agency (EPA) and the U.S. Department of Energy (DOE) with the ENERGY STAR Award for Sustained Excellence in Energy Management. The award will be presented at an ENERGY STAR awards ceremony in Washington, D.C., on March 31.

Effective energy management supports the environmental goals in JCPenney's comprehensive corporate social responsibility program, JCPenney C.A.R.E.S., which integrates the Company's efforts to achieve positive impacts in the areas of Community, Associates, Responsible Sourcing, Environment and Sustainable Products.

"EPA is delighted to recognize JCPenney with the 2009 ENERGY STAR Sustained Excellence award," said Kathleen Hogan, Director of the Climate Protection Partnerships Division at the U.S. EPA. "JCPenney's leadership on energy efficiency has positively impacted their bottom line and our global environment, showing us all what can be accomplished through sustained commitment and action."

JCPenney has been a member of the U.S. government's ENERGY STAR program since 1999 and was honored as an ENERGY STAR Partner of the Year in 2007 and 2008. This year, JCPenney earned the prestigious Sustained Excellence Award – the first retailer to be so honored for its efforts in using energy efficiently in facility operations and integrating superior energy management into its overall organizational strategy. Award winners are selected from more than 12,000 organizations that participate in the ENERGY STAR program.

Using the data and tools available through the ENERGY STAR program, JCPenney has improved energy efficiency throughout its operations. In 2008, the Company reduced energy use and comparable CO2 emissions across its building portfolio by more than 80 million pounds. JCPenney continues to implement energy conservation projects and engage its 150,000 Associates to seek out innovative ways to save energy.

"ENERGY STAR's guidelines for superior energy management are integrated throughout our engineering and facility management operations," said Michael Dastugue, JCPenney Senior Vice President and Director of Property Development."The knowledge, benchmarks and best practices available through ENERGY STAR have helped us substantially improve energy efficiency, resulting in environmental and financial benefits."

JCPenney promotes strategic energy management through active participation in ENERGY STAR. When the new ENERGY STAR efficiency benchmark for retail stores was introduced in October 2007, four JCPenney stores in Washington state became the first in the nation to qualify under the new standard. Currently, 52 JCPenney stores, as well as the JCPenney Home Office in Plano, Texas, have qualified for the ENERGY STAR Building Label, and the Company has set a goal to achieve ENERGY STAR certification of at least 200 stores across the country. To be certified, stores must achieve an ENERGY STAR efficiency rating in the top quartile for all retail stores while maintaining appropriate levels of comfort and air quality.