Haggar Clothing CEO announces retirement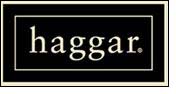 Terry Lay, Haggar's Chief Executive Officer and Chairman of the Board, announced that he is retiring from the company. Terry will transition his responsibilities to Paul Buxbaum who will take over as Haggar's Chief Executive Officer, effective immediately. The board of Haggar expressed well wishes for Terry's retirement and sincere gratitude for the strong financial and operational improvements he has led during his tenure, as well as the strong senior management team put in place under his leadership.

The changes executed under Terry's direction positions Haggar, one of the world's most recognized apparel brands, to build on current momentum and continue to significantly increase its leadership in the marketplace.

Terry stated, "I had been expecting to retire from Haggar sometime during 2009. With the selection of Paul, now is the right time for me to leave Haggar. I am confident that Paul and the team that we have built over the last year will be able to continue and grow recent successes. I have had a great time at Haggar and I am satisfied that I have left the company in a better position than when I found it."

Paul Buxbaum has over 30 years of experience in the apparel industry. As president of the Buxbaum group Paul has been responsible for a number of successes in the apparel industry, including with Rampage, and a number of major national retailers.

Paul stated, "I am very excited to be taking the helm at Haggar. This is a great company and the brand is an icon in the apparel industry with tremendous equity. By building on the work that Terry and the team have done I am confident that we can continue to increase the Haggar brand and provide outstanding service and quality to our customers."

Haggar Clothing Co.