Oceaneering to develop NASA Constellation Space Suit System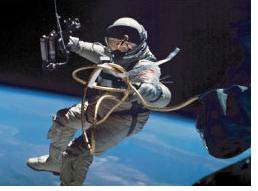 Oceaneering International, Inc. announced that it has signed a letter contract with the National Aeronautics and Space Administration (NASA) for development and production of the Constellation Space Suit System (CSSS), a new space suit for solar system exploration.

The CSSS is a key component of the Extravehicular Activity (EVA) System for NASA's Space Exploration program. It will be used to sustain the U.S. presence in low Earth orbit, help establish an outpost on the moon, and lay the foundation for further exploration.

Oceaneering will start work immediately, and the letter contract will be finalized within six months. Oceaneering anticipates that the final contract will include a base period of approximately six years, and have an estimated value of over $180 million.

Oceaneering will design and build the Configuration 1 CSSS, which will be used during launch, abort, and re-entry of the new Orion spacecraft, and for contingency extravehicular activity. The contract also includes options to build additional Configuration 1 suits, provide ongoing CSSS-related operational and training support, and design and build the CSSS Configuration 2 suit, which will be used for activities on the lunar surface. These options would extend the contract through 2020.

The Oceaneering-led team includes United Space Alliance, LLC, David Clark Company Incorporated and its subsidiary Air-Lock, Incorporated, Harris Corporation, Cimarron Software Services, Inc., Paragon Space Development Corporation, Hamilton Sundstrand Corporation, and ILC Dover LP.

T. Jay Collins, President and Chief Executive Officer, stated, "We are pleased to be moving forward on this important component of our country's space exploration program and we appreciate NASA's confidence in our team to provide high quality services. Our team is fully prepared to begin work. We look forward to a growing contribution from our Advanced Technologies business in 2009."

The Oceaneering CSSS program office is located at Oceaneering Space Systems' facilities in Houston, Texas immediately adjacent to NASA's Johnson Space Center. Oceaneering Space Systems supports NASA in training astronauts for extravehicular activity, and designs, develops, tests, produces, and certifies astronaut equipment, robotic systems, and thermal protection systems for NASA, the Department of Defense, and commercial applications.

Oceaneering is a global provider of engineered services and products primarily to the offshore oil and gas industry, with a focus on deepwater applications. Through the use of its applied technology expertise, Oceaneering also serves the defense and aerospace industries.

Oceaneering International Inc.