TJX achieves strong Q1 results despite economic downturn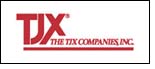 The TJX Companies Inc, the leading off-price retailer of apparel and home fashions in the U.S. and worldwide, announced sales and earnings results for the first quarter ended May 2, 2009. Net sales for the first quarter of Fiscal 2010 increased 1% to $4.35 billion and consolidated comparable store sales increased 2% over last year.

Net income from continuing operations for the first quarter was $209 million, and diluted earnings per share from continuing operations were $.49 compared to $.44 last year. Prior year's first quarter results included a $.02 benefit from FIN 48 tax adjustments. Excluding last year's tax benefit, first quarter diluted earnings per share increased 17% over the adjusted $.42 for the prior year.

Carol Meyrowitz, President and Chief Executive Officer of The TJX Companies, Inc., stated, "We are pleased with our first quarter results, which were the strongest in our history and achieved despite the economic downturn. Customer traffic increased significantly across virtually all of our divisions, as customers responded to our extreme values on ever-fresh assortments of great fashions and great brands.

Our strategies of planning comparable store sales conservatively, running our business with lean inventories, and aggressively managing expenses drove strong bottom-line results. While we are pleased with our above-plan start to the year, we remain cautious in our near-term outlook and are maintaining our conservative approach, as the economic environment remains uncertain. At the same time, however, we are taking advantage of this environment to attract new customers, open new vendor doors, and take advantage of real estate opportunities.

Additionally, we are encouraged by the strong performance of our younger and newer concepts. A.J. Wright in the U.S., T.K. Maxx in Germany, and HomeSense in the U.K. continue to outperform our expectations despite widespread consumer weakness, which speaks to the strength of our value proposition and gives us confidence in our long-term vision to grow TJX as a global, off-price value retailer."

Impact of Foreign Currency Exchange Rates
In addition to its U.S. businesses, the Company operates stores in Canada, the U.K., Ireland, and Germany. Changes in foreign exchange rates affect the translation of the sales and earnings of these businesses into U.S. dollars for financial reporting purposes. These effects can be material if rates change significantly versus prior year, as they did during the first quarter of Fiscal 2010.

Additionally, the Company routinely enters into inventory-related hedging instruments to mitigate the impact of foreign exchange on merchandise margins when the Company's international divisions purchase goods from U.S. sources. For accounting purposes, there is a mark-to-market adjustment on the hedging instruments at the end of each quarter. While these adjustments occur every quarter, they are of much greater magnitude when there is significant volatility in currency exchange rates.