Hasbro-branded apparel products to hit retail shelves globally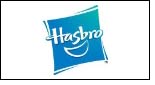 The Entertainment & Licensing Division of Hasbro Inc announced that it will roll out its largest apparel lineup in the company's history this year. Working with more than 165 licensees worldwide, a wide variety of apparel items will be brought to market in 2009 with graphic t-shirts leading the charge. Upwards of 20 Hasbro brands will adorn apparel items including t-shirts, outerwear, sleepwear, footwear, babywear, underwear and loungewear.

The first major wave of Hasbro-branded apparel products will hit retail shelves globally at mass and specialty stores including Auchan, Bloomingdales, Delia's, Kitson, Metersbonwe, Marks & Spencer, Nordstrom, Old Navy, Tesco, and Urban Outfitters in conjunction with the movie releases of TRANSFORMERS: REVENGE OF THE FALLEN, from DreamWorks Pictures and Paramount Pictures, in association with Hasbro, on June 24, 2009 followed by G.I. JOE: THE RISE OF COBRA on August 7, 2009 from Paramount Pictures and Spyglass Entertainment, also in association with Hasbro. Additional apparel items tied to other Hasbro properties such as LITTLEST PET SHOP, NERF, MY LITTLE PONY, TONKA and MONOPOLY will launch throughout the year.

"We're working with highly creative apparel companies that have designed some amazing Hasbro-branded graphic and vintage tees that will appeal to both fashion- and value-conscious consumers," said Mary Lasell, Director of Soft Goods Licensing at Hasbro. "We express ourselves through what we wear, so whether you're looking to make a fashion-forward statement, seeking an easygoing casual look or outfitting your kids for back-to-school, there will be an array of Hasbro-infused apparel items at retail stores worldwide that will immediately resonate with men, women and children."

Based on fashion industry events held around the world, trend spotters have pointed to graphic and vintage t-shirts as a continuing "must have" item in consumers' wardrobes. Tapping Hasbro's globally appealing collection of time-tested brands, more than 30 deals have been signed and another 25 are pending with licensees worldwide in this growing segment. Throughout the year, consumers will see an abundance of new graphic t-shirts landing on retail shelves based on the company's iconic properties.

Following are select Hasbro licensees that are working to create, market and distribute innovative, stylish and functional tees for men, women and children:

TRANSFORMERS
This summer, the colossal battle between the AUTOBOTS and the DECEPTICONS continues when "ROBOTS IN DISGUISE" once again invade movie theaters around the world. Alongside the new live-action movie TRANSFORMERS: REVENGE OF THE FALLEN set to debut on June 24, 2009, graphic t-shirts will land at retail worldwide from the following licensees: Bravado (U.K., Ireland); CIE DND (France); Jem Sportswear* (U.S.); Kmart* (Australia); Li & Fung USA (U.S.); Marks Manufacturing (Philippines); Marks & Spencer* (U.K, Ireland); Smith & Brooks (U.K., Ireland); Shanghai Metersbonwe (China); Streetwear (U.S., Canada); and Up Sky (Hong Kong).