Looptworks creates eco clohitng line from excess materials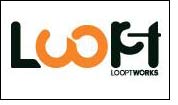 A new online apparel and accessories company has imagined a new way to create clothing using no new materials: introducing Looptworks. Looptworks is a ground-breaking business that repurposes abandoned materials into meaningful, long-lasting and limited-edition products. By re-using the world's pre-consumer excess, the U.S.-based company aims to rid the world of waste while inspiring a generation to reduce their impact on the planet.

"Excess materials do not belong in a landfill," says Scott Hamlin, founding partner of Looptworks. "We're trying to call attention to excess and change the way people think about buying. Looptworks will create nothing new in the manufacturing of its products or in the running of its business. Everything will be designed and created from what already exists."

Limited Resources, Limited-Edition Products
The inaugural collection, created from 100 percent, top-quality, excess materials and components, consists of 20 apparel pieces for both men and women. Initial styles include jackets, hoodies, skirts, shirts and graphic t-shirts. Each product is a limited edition and will be numbered based on the quantity of materials that are found for each item. Unlike traditional apparel seasonal collections, each line has an extremely short lead time and therefore the brand will offer fresh, collectable styles frequently.

"The cool thing is that we never know what we are going to find," says Gary Peck, founding partner. "By using design to create meaningful products out of materials that would otherwise get scrapped, we are giving people the option to have something that is very individual and we are doing less harm to the planet in the process."

The company will target an active lifestyle that brings together elements of board sports (surf, skate and snowboard) and outdoor activities (hiking, climbing, mountain biking, etc.) while adding a sophisticated, urban flair for style.

Initially, products will be available exclusively at http://www.looptworks.com starting August 2009, with the intent to expand into specialty retailers in the future.

Waste Not, Want Not
In 2006, Americans generated more than 11.8 million tons of textile waste, which represents 10 pounds for every person. Every week, one factory can dispose of about 60,000 pounds of textile waste that goes into landfills. Clothes that are discarded not only contribute solid waste in landfills, but also are part of a system that uses energy and creates carbon emissions in transit to distant lands. Cast-off clothing is replacing traditional locally-made textiles, creating significant cultural and economic ramifications.

While buying organic is less harmful than conventional cotton, it is still a huge tax on the world's limited resources. It takes 400 gallons of water to make one organic cotton T-shirt. Even more shocking, it requires about 1800 gallons of water to manufacture one pair of denim jeans.