AAFA President Kevin Burke testifies at CPSC forum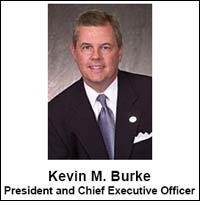 Oral Testimony by Kevin M. Burke, President and CEO of American Apparel & Footwear Association:

Commissioners, thank you all for holding this hearing and providing this forum for constructive dialogue.

First, let me welcome Chairperson Tenenbaum, and Commissioners Adler and Northup. This is the first time in about 20 years that the Commission has all five chairs filled.

On behalf of the American Apparel & Footwear Association, I appreciate the opportunity to testify today regarding the Consumer Product Safety Commission's Priorities and Strategies for the upcoming budget year.

AAFA is the national trade association representing the apparel and footwear industry including its suppliers, manufacturers, retailers and service providers. Our members produce and sell products that touch every American – clothing and shoes.

Because we also submitted written testimony in advance of today's hearing, I will keep my remarks brief.

We recognize product safety requires an "all hands on deck" approach, and we all have specific roles to play.

In our role, AAFA has maintained a long standing and active partnership with the Commission and other product safety stakeholders. We help inform the agency of industry product safety initiatives and activities while educating the industry on the development and implementation of new product safety standards and procedures.

Our industry's commitment to consumer product safety is clear. In 2008, of all the apparel and footwear sold in the U.S., only 0.0082% was recalled. Because one recall is one too many, we are committed to making this number even smaller.

Drawstrings remain the number one reason for recalls in the apparel and footwear industry. So far this year, drawstrings have accounted for over half of all apparel and footwear recalls. AAFA supports stronger enforcement of this standard. We look forward to working with the Commission to tackle drawstring compliance jointly.

Likewise, we also look forward to ensuring that existing standards, like sleepwear, are properly enforced. The presence of unsafe and non-compliant products not only raises fundamental safety issues, but may also create unfair competitive advantages. We encourage the Commission to fully investigate all reports of non-compliant sleepwear to ensure that this standard is properly followed.

These two recommendations beg the question "how?" We believe the best tool to get hazardous products out of the marketplace is not necessarily through stronger enforcement or even through enhanced recall effectiveness. For our industry, safety is engineered into the product at the design stage. Educating companies about the standards and how to comply with the standards will go a long way in preventing a hazardous product from ever being made in the first place.

By utilizing industry associations like AAFA to help educate industry on product safety obligations, the Commission can help achieve better compliance, improved product safety, and long term benefits for public health.