JCPenney recognized for sustainability efforts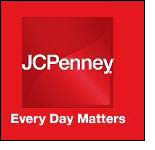 J. C. Penney Company, Inc. has been named to the 2009 Dow Jones Sustainability Index of the leading companies in North America for corporate sustainability and has also ranked No. 44 in Newsweek magazine's inaugural Green Rankings, which selected the 500 "Greenest Big Companies in America."

"Being named to the Dow Jones Sustainability Index and included in Newsweek's first Green Rankings is welcome recognition for the work being done by our Associates across the Company to incorporate sustainable practices into our business," said Myron E. Ullman III, chairman and chief executive officer. "Operating in an environmentally and socially responsible manner benefits our business, our customers and our communities, and it's integral to achieving our goal to become America's preferred place to shop."

The DJSI North America selects the top 20 percent of companies in sustainability performance from the 600 largest companies in North America. Launched in 1999, the Dow Jones Sustainability Indexes are the first global indexes tracking the financial performance of the leading sustainability-driven companies worldwide.

They provide asset managers with reliable and objective benchmarks to manage sustainability portfolios. According to Dow Jones, corporate sustainability leaders achieve long-term shareholder value by "gearing their strategies and management to harness the market's potential for sustainability products and services while successfully reducing and avoiding sustainability costs and risks."

Newsweek magazine worked with leading environmental researchers KLD Research & Analytics, Trucost, and CorporateRegister.com to rank the 500 largest U.S. companies based on their actual environmental performance, policies, and reputation. For more on the rankings, visit greenrankings.newsweek.com.

JCPenney's sustainability efforts build on its corporate social responsibility platform – JCPenney C.A.R.E.S. – which addresses the five key areas of Community, Associates, Responsible Sourcing, Environment and Sustainable Products. Central to these efforts is the involvement of the Company's 150,000 Associates in carrying out a wide range of initiatives that deliver both environmental and business benefits, including:

Energy Management – JCPenney is a pioneer among national retailers in supporting initiatives to manage energy usage and the resulting environmental impacts. Over the past several years the Company has invested more than $130 million to install energy management technology, more efficient lighting and high-efficiency heating, ventilation and air-conditioning (HVAC) systems in its stores. In 2008, the Company reduced energy use and comparable CO2 emissions across its building portfolio by more than 80 million pounds, and in 2009, JCPenney earned the prestigious ENERGY STAR Sustained Excellence Award – the first retailer to be so honored for using energy efficiently in facility operations and integrating superior energy management into its overall organizational strategy.