JCPenney extends 'Cyber Monday' program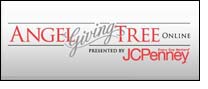 J. C. Penney Company, Inc. announced that it will offer its Cyber Monday online specials an entire day earlier this year, making Sunday, Nov. 29 to Monday, Nov. 30 JCPenney's Biggest Cyber Sale in Company history. The two-day online sale will feature special offers exclusive to jcp.com on more than 30,000 items, providing customers a vast selection of stylish, high quality merchandise offerings at affordable prices.

"We know customers are increasingly shopping online, which is why our Biggest Cyber Sale is our largest, most comprehensive online sale ever," said Mike Boylson, executive vice president and chief marketing officer for JCPenney. "With jcp.com one of the largest apparel and home furnishing sites on the Internet and our aggressive promotions, customers will find a exciting array of affordable gifts, along with online features that make shopping easier and more convenient than ever this season."

Designed to enhance customers' natural online shopping patterns, all department home pages on jcp.com have transformed into an interactive gift experience this season, incorporating JCPenney's "Give" messaging and highlighting for customers various gift ideas. Customers are able to browse themed gift collections (ex. "Give warm") created for select departments (ex. Men's, Women's, Home, etc.) and can also find a central gift "hub" on jcp.com where they an efficiently click between departments and discover the perfect gift.

The gift "hub" on jcp.com highlights JCPenney's complete gift assortment, including its "red box gifts™" collection the retailer's collection of the best and brightest gifts to give and get this Christmas – and allows customers to easily search for gifts by price range, person, brand and theme, or simply choose from a selection of convenient holiday gift card and e-gift card options. Customers can also link to the Salvation Army online Angel Giving Tree program, which allows them to purchase needed toys and clothing for seniors and children.

Along with free shipping offers on purchases of $25 or more the Company's lowest shipping threshold of the season customers visiting jcp.com during the JCPenney's Biggest Cyber Sale can also expect to find Screenbusters. Similar to JCPenney's highly successful in-store Doorbuster specials, Screenbusters feature exciting items available online at very affordable prices for a limited period of time.

Customers can check store merchandise availability online before they visit their local JCPenney store. Using jcp.com's "Know Before You Go" feature, customers can select any item tagged with "ALSO IN STORES" or "IN STORES ONLY," enter their size, color, etc., and then enter their ZIP code for a list of nearby stores that have the particular item in stock. Updated each hour, customers can view a list of stores up to a 50-mile radius from the original ZIP code entered that have the designated item in-stock. Store address, phone number, hours, and driving directions are also provided.