OLYMP Bezner: dynamic growth despite economic crisis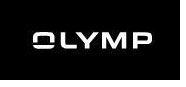 Even in a year of global financial and economic crisis, OLYMP Bezner GmbH & Co. KG, based in Bietigheim-Bissingen (Baden-Württemberg/Germany), was able to assert itself with confidence on the international clothing sector. Particularly the highly competitive German market recorded gratifyingly strong growth.

The total revenues for the previous financial year 2009 amounted to 116.3 million euros (2008 turnover: 109.4 million euros). This corre-sponds to an increase of 6.3 percent. Approximately 7 million shirts, ties and polo shirts were sold. In the future the company will focus increasingly on changed consumer behaviour and the associated expansion of the "OLYMP Novum" leisurewear collection.

Strong stabilisation of jobs and training opportunities in the German home market

In light of the continuing success of the company in the 2009 financial year, OLYMP Owner and CEO Mark Bezner feels validated, particularly in his assessment of the international markets: "OLYMP has a stronger presence than ever as a strong brand in Germany, with the domestic market contributing significantly to further growth.

However, the situation has become difficult in markets in Eastern Europe gripped by crisis and recession, particularly Russia, as well as Great Britain and Ireland. Continued market share growth in Germany has enabled us to absorb the reduction in the temporarily weaker export markets satisfactorily."

The clothing company has also experienced strong growth due to continually growing demand in the freer spending countries such as Denmark, France, Austria, Switzerland and the Benelux States, as well as China. The positive economic development has therefore helped to stabilise the company headquarters in Bietigheim-Bissingen (Ludwigsburg district).

Mark Bezner says, "In the German home market, the number of people employed by OLYMP again grew by 16 new jobs from 387 to 403 employees. The 2010 training quota will remain the same, and we will certainly still be in a po-sition to take on our trained job starters."

In the future increased attention is to be paid in particular to the sales of shirts, polo shirts and ties in Scandinavia. For this reason completely new sales structures were created for the Norwegian and Swedish markets at the beginning of 2010.

OLYMP is to push on with the expansion of the casual OLYMP Novum leisurewear range

"Nine to five doesn't make a day. And leisure time should be no reason to suppress one's desire for fashion or quality." With this motto in mind, the business shirt specialist has over the past few years been producing a fashionable leisurewear collection under the "OLYMP Novum" brand which is becoming increasingly more important. With the start of the 2010 financial year, the company in-tends to pay greater attention to this growing fashion segment as a reaction to the clearly changed work and leisure behaviour of today's customers. This is why last year also saw a considerable in-vestment in the scope and direction of the collection.