Benetton BoD approves 2009 financial results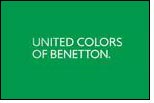 The Benetton Group S.p.A. Board of Directors has approved the draft 2009 financial statements.

2009, a year characterized by a strongly negative international economic situation, particularly in the geographical areas of greater relevance to the Group, confirmed the strength of the latter which achieved gratifying financial results, reinforcing the soundness of its financial position and balance sheet.

The year just closed featured far-reaching investments focussed on development and strengthening service to the network of commercial partners, in addition to intensive work carried out in the areas of product sourcing and costs.

Profit and Loss performance

Group net revenues for 2009 were 2,049 million euro compared with 2,128 million in 2008, a record year, with a reduction of 3.7% (-3% currency neutral).

Apparel segment sales to third parties were 1,947 million euro, down by 87 million compared with 2008.

The result achieved in emerging countries, up overall by 14.8% currency neutral, was particularly satisfying, while in established markets the Group's traditional point of strength, Italy, held up better.

Due to the numerous initiatives promptly launched at the first signs of the economic crisis, EBITDA from ordinary operations was 332 million euro, equivalent to 16.2% of revenues (353 million in 2008, 16.6% of revenues), while EBIT from ordinary operations was 229 million euro, equivalent to 11.1% of revenues (254 million in 2008, 11.9% of revenues). The result is due substantially to the achievement of increasing efficiency in the supply chain, unceasing attention to quality and the optimisation of industrial costs in support of gross operating profit, as well as to a reduction in structural costs. Overall, savings generated by the reorganization programme yielded benefits of 58 million euro, an amount exceeding initial expectations.

These positive results were also achieved by actions which entailed non-recurring expenses totalling 23 million euro, compared with income of 0.6 million euro recorded in 2008.

The reduction in interest rates and the excellent performance in the reduction of indebtedness, particularly in the final part of the year, resulted in an improvement in financial expenses, from 42 million euro in 2008 to 22 million in 2009.

The Group tax rate grew as a result of higher losses recorded by foreign subsidiary companies and due to the impact of fixed asset write-downs.

Net income for the year was thus 122 million euro, compared with 155 million in 2008, equivalent to 5.9% of revenues (7.3% in 2008).

Click here for more details.

Benetton Group S.p.A.