Mr Dalli: Children clothes must meet safety standards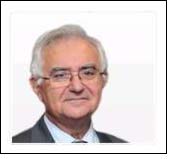 When EU consumers buy clothes for their children they should not have to worry about safety risks. A recent EU market surveillance exercise, checked in particular, the safety of children's clothes with cords and drawstrings, with which there can be a risk of strangulation, especially for children up to 7 years. Market surveillance authorities in 11 Member States inspected more than 16.000 such garments between 2008 and 2010, and the results published by the European Commission show that 1 in 10 items were in breach of safety requirements under the relevant European standard .

The main aim of the project was to reduce the amount of unsafe children's clothing on the EU market, whether produced in Europe or imported. It resulted in many RAPEX notifications and corrective measures have been taken. It also enabled Member States to gain experience in working together. National authorities will intensify their work to ensure compliance with the relevant safety requirements and to inform and educate economic operators and consumers.

John Dalli, Commissioner in charge of Health & Consumer Policy said: "It is for each parent or carer to judge how best to manage the safety of their children. Our concern is that parents can choose garments for their children without having to worry about safety. We must be vigilant on behalf of our most vulnerable consumers and products reaching our markets must meet safety requirements. My message to parents is 'be aware' and my message to business is that you are responsible for the safety of the products you bring on the market."

European market surveillance authorities receive notifications of accidents where cords or drawstrings on children's clothes become entangled in bicycles, doors, car doors, or playground equipment, leading to severe injury or death. National accident statistics show that such accidents fall into two groups by age: i) younger children where entrapment of hood cords in playground equipment such as slides, result in fatalities; ii) older children where cords and strings from the waist and lower hems of garments are entrapped in moving vehicles such as bus doors, ski lifts and bicycles resulting in severe injuries or death from being dragged or run over by the vehicle.

The project was carried out by authorities in 11 Member States under PROSAFE, the EU network of surveillance authorities3 between August 2008 and February 2010. They did 4642 inspections with particular focus on retailers but also wholesalers, manufacturers and importers, of which 61 were done at EU borders together with customs authorities. 16.300 garments were checked, 2188 did not comply with one or more of the requirements of the European safety standard. Almost 70 % of the non-compliant garments were clothes for babies and young children. Corrective actions were taken by the national authorities.

Manufacturers, distributors, importers and retailers must ensure that cords and drawstrings in children clothes comply with the European standard EN 14682:2007 or provide an equivalent level of safety.