Australian market continues to perform strongly - Hot Tuna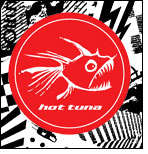 Hot Tuna (International) PLC announces that it has successfully raised £1.5 million (gross) through a placing of 500,000,000 new ordinary shares of 0.01 pence ("Placing Shares") at a price of 0.3 pence each with new and existing shareholders ("the Placing").

The Board is particularly pleased that, in addition to its two largest institutional shareholders supporting this fundraising, a number of new high quality institutional investors have participated. As well as institutional support, Geoff O'Connell, CEO, and Kiran Morzaria, Non-Executive Director, have both subscribed for 8,333,333 new ordinary shares in the Placing.

The net funds will be used to continue the development of product across all ranges and increase production for the upcoming ranges this year.

The Group's performance for the six months to 31 December 2009 has been in line with management's expectations. Revenue; compared to the same period last year has been less robust due to the challenging retail environment and the lack of funds to allow production to continue at the same level as the year before.

However, following a cost cutting programme and efficiency drive, the Company reduced its operational loss by 21.1% to £543,000.

During the period, the Company made a number of changes to enable further efficiencies within the business. Main production was relocated from China to Turkey providing an extended selling season for its Summer 2010/11 collection in Europe due to shortened transportation times. The Company also reduced its discount stock by 50%.

In Europe, the Company is pleased to announce a number of new partnerships with high profile e-tailers including ASOS.com, EMP.com, Amazon.com, Shreadhead.com and Surfdome.com. These new e-tail partnerships will significantly expand the number of internet users exposed to the Hot Tuna product range and will enable the product to be sold for the first time in France and Italy.

The US business has undergone a full restructuring and is now a leaner, more focused operation capable of servicing existing major partners including Delias, Karmaloop and Victoria's Secret.

Australia continues to produce good returns from its major account customers including Myers and David Jones, and uptake of new product lines for 2010/2011 has been encouraging. Product expansion of men's and women's swimwear into the Australian market will be completed by end of 2010/2011.

Current trading and outlook
The spring/summer and autumn/winter collections have been very well received. Both collections were presented at the major trade shows in Europe and North America with significant interest from retailers in all regions.

The focus has been on a design led offering which differentiates itself from other surf apparel. In addition to improving the design element and ensuring each garment displays the iconic pink piranha, the Company has refined the product offering to focus on t-shirts, board shorts and swimwear.