PUMA to participate in 'Everest of sailing' race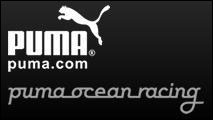 PUMA announced it will participate in the Volvo Ocean Race 2011-2012 after placing 2nd second overall in the 2008-2009 competition. The race, known as the "Everest of sailing", begins in October 2011 in Alicante, Spain and ends in Galway, Ireland in June 2012. The eight stopovers in between include: Cape Town, Abu Dhabi, Sanya (China), Auckland, Itajai (Brazil), Miami, Lisbon and Lorient (France). The PUMA Ocean Racing team will once again be under the leadership of Skipper Ken Read. PUMA continues to produce and expand their line of sailing performance gear and remains the first Sportlifestyle company to participate in a venture of this kind. PUMA will also be the official supplier of all Volvo Ocean Race merchandise.

"We are proud of PUMA Ocean Racing's success in the last Volvo Ocean Race and look forward to the adventures this next race will bring," said Jochen Zeitz, PUMA AG Chairman and CEO. "Both the team and the company hope to leverage the key lessons from the last VOR campaign in order to continue spreading the good will of the program and PUMA worldwide. The Volvo Ocean Race is one of the world's iconic sporting events. It proved to be an extremely successful marketing tool for us and an important launch pad for the sailing product category. We look forward to building the sailing category even more throughout the next race, as well as expanding into other forms of outdoor lifestyle ventures."

For the 2011-2012 race, PUMA Ocean Racing has proudly partnered with BERG Propulsion, one of the world's leading designers and producers of Controllable Pitch Propellers for commercial shipping. BERG Propulsion products are designed and engineered with the reduction of adverse environmental impact in mind, striving to bring fuel savings and environmental benefits to every product. This commitment to sustainability and strive for high performance makes them a perfect partner for PUMA. The team will be known as PUMA Ocean Racing, powered by BERG Propulsion.

"This is a key addition to our campaign," stated Antonio Bertone, Chief Marketing Officer, PUMA AG. "BERG CEO Hakan Svensson and his entire company are a perfect fit with our operation. As a life-long competitive sailor himself, Hakan understands the sport, the race and how BERG can utilize the race to help build and market their global company."

Hakan Svensson, Berg Propulsion Chairman and CEO stated "Our company is very excited to be a part of the VOR this year and we are especially proud to have the opportunity to partner with PUMA. We view the race as a perfect symbol for what Berg Propulsion represents: global perspective and reach, an emphasis on quality, reliability and a desire for excellence achieved through a strong TEAM spirit. Very much like the shipping industry, the Volvo Ocean Race is about performance on a global arena and this is directly applicable to our customer's situation, who are also out there 24/7 under very tough conditions. We will do our absolute best to support Ken Read and his talented crew in their efforts to be the fastest around the world."