Chancellor of UW to end Nike licensing relationship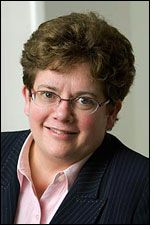 The University of Wisconsin-Madison will end its licensing agreement with Nike as a result of the company's failure to adequately address the problems caused by the closing of two Honduran factories.

Chancellor Biddy Martin, in a statement to the university's Labor Licensing Policy Committee (LLPC) says, "Nike has not developed, and does not intend to develop, meaningful ways of addressing the plight of displaced workers and their families in Honduras. It has not presented clear long-range plans to prevent or respond to similar problems in the future. For this combination of reasons, we have decided to end our relationship for now."

At issue is the non-payment of severance to workers at two apparel factories, Hugger de Honduras and Vision Tex, both of which were under contract with Nike to produce collegiately licensed apparel.

Since the factories were closed without notice in January 2009, their owners have allegedly failed to pay workers a combined total of more than $2 million in legally mandated severance. While Nike did not own the factories in question, the company is obligated under the university's Code of Conduct for the actions of its subcontractors.

Nike had been granted the right to use university logos on its apparel and products, generating a combined total of $49,000 in royalty income to UW-Madison in 2008-09. As a UW-Madison licensee, Nike was required to adhere to the code of conduct. The code addresses workers' wages, working hours, overtime compensation, child labor, forced labor, health and safety, nondiscrimination, harassment or abuse, women's rights, freedom of association and full public disclosure of factory locations.

"We do not take this action lightly," Martin says. "In general, it is preferable to remain engaged with our licensees, to be part of the conversation and to be involved in working toward solutions in what can be described historically as a troubled industry.

"In this case, however, we have reached an impasse and decided it was best, all things considered, to end this business relationship," she adds. "We remain hopeful that Nike - which has had a positive impact on working conditions in the industry overall over the past several years - will ultimately decide that it is in everyone's best interest to ensure that the workers receive severance or to establish a meaningful alternative plan."

During the past several months, UW-Madison has attempted to resolve the situation.

On Nov. 3, Martin was the first university chancellor to write to the corporation asking for a detailed remediation plan. Since then, UW-Madison asked the Worker Rights Consortium to review the situation, followed-up with multiple official letters and with phone calls, and finally, with a face-to-face meeting with Nike executives.

In December, Martin gave the company a 120-day window to work on effective approaches to the situation. Discussions continued between the university and company during that period, but there has been no progress.