Gatorz announces further details for No Fear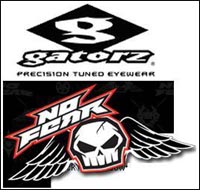 Gatorz Inc is pleased to announce further particulars regarding its previously announced proposed business combination with No Fear Retail Stores, Inc., a private company incorporated under the laws of the State of California and controlled by Simo Holdings, Inc.

Upon closing of the Proposed Transaction, and assuming election of the current board of directors of Gatorz at the Gatorz Meeting, the board of directors of the Resulting Issuer will be reconstituted and will be comprised of the following persons: Mark Simo, Brian Simo, Boris Said, Scott Samuel and Mark Alden.

Mark Simo, Proposed Chairman and Chief Executive Officer
Mr. Simo has been employed by Simo Holdings as Chief Executive Officer since its founding in 1990 and has been Chief Executive Officer of No Fear since its incorporation in 2006. He co-founded Spy Optic (now Orange 21, Inc.) in 1994 and served as a director and Chief Executive Officer of the company until 2004. From 2004 to 2006, Mr. Simo was Chairman of the Board of Directors of Orange 21 and from 2006 to 2008 served as Chief Executive Officer and Vice Chairman of the Board. Mr. Simo resigned as Chief Executive Officer in August 2008 and as a director in December 2008. From 1984 to 1990, he was a Vice President and a shareholder of Life's A Beach, an apparel company. Mr. Simo was a team owner and professional race car driver in multiple series, including the NASCAR Sprint Cup series and NASCAR Craftsman Truck series, racing professionally from 1988 to 2000.

Michael Pratt, Proposed Chief Financial Officer
Mr. Pratt is presently the Executive Vice President of Corporate Development of Simo Holdings, and has been employed in such capacity since 2008. Prior to joining Simo Holdings, from 2006 to 2008, Mr. Pratt was a Director of Consumer Investment Banking at Thomas Weisel Partners covering the consumer, retail and apparel industries. He was an investment banker with Merrill Lynch, Robertson Stephens and other firms from 2000 to 2006. Mr. Pratt received his MBA degree from the University of Southern California in 2000 and a BS from the University of Pennsylvania in 1996.

Eric Baker, Proposed Vice President of Retail Store Operations
Mr. Baker oversees the retail operations of No Fear. From 2002 to early 2006, he served as an independent business consultant to Rivet International Inc. and Axio, LLC, both of which manufactured and marketed MP3 and mobile phone accessories distributed through Apple Stores, Radio Shack, Best Buy and other major electronics retailers. From 2001 to 2002, he was General Manager of JT USA, Inc., a manufacturer and marketer of action sports apparel, including motocross, paintball and BMX eyewear and equipment, and now a division of Jarden Corporation. Mr. Baker was employed by Simo Holdings from 1996 through 2000, serving in various capacities, including Vice President – Operations. Earlier in his career, he was a proprietor of Jet Pilot, Inc. and Jet Express, Inc., which manufactured and distributed action sports apparel and equipment. Mr. Baker attended the University of California at San Diego from 1983 to 1985.