Govt to create a fair playing field for apparel workers, TUC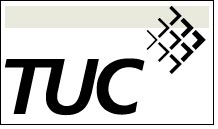 In the backdrop of several misleading and inconsistent reporting that has taken place in some sections of the local media over the US GSP review on Sri Lanka, the Trade Union Confederation (TUC) considers it is necessary and essential to clarify to the Sri Lankan public the truth behind this process. We believe such clarification can allay any unfounded fears and misconceptions.

The US GSP is a preferential tariff regime granting a sizeable reduction of tariff to certain products exported from Sri Lanka to the United States. It is a preferential treatment or a privilege granted to certain countries on the condition that good labour standards, if not consistency with conventions of the International Labour Organisation (ILO) is observed both in law and practice. Therefore it is not an issue of market access but clearly a matter dealing with privileged treatment.

The issues raised in the petition of the American Federation of Labour and Congress of Industrial Organisations (AFL-CIO) submitted to the government of United States, focus on a series of systematic and intentional violations of labour laws by employers in the apparel sector with the cognisance of labour enforcement authorities.

Local unions were compelled to solicit the assistance of their international union fraternity as all attempts to seek justice failed despite repeated efforts and due to the absence of any other reasonable, practical and expeditious means that that can bring redress to the issues of workers. High level of politicisation and political influence exercised by employers in the apparel sector has made it impossible for labour law enforcement authorities to discharge their duties impartially and effectively. This has created a situation where seeking workplace justice has become a practical impossibility in most cases.

Some claim that the US GSP seeks to review local labour laws. This is baseless and unfounded. What it seeks to review is primarily the violations listed in the petition and the situation arising out of it. We have attached a copy of the petition herewith for purpose of clarity and better understanding. We wish to state, neither the TUC nor its affiliates who are in close contact with the AFL-CIO are politically affiliated.

The TUC is politically independent and is the country's largest public-private sector trade union confederation. Political unions are often fostered by employer organisations as matters can be easily settled at a different sphere, disregarding genuine concerns of workers.

Therefore they tend to circumvent independent and true workers organisations. Some of the work places accused to have committed serious worker rights violations are members of a leading employer organisation in the country. It is our fervent belief that we should endeavour to put an end to this atmosphere of impunity, with regard to violation of work place rights.

The petition of the AFL-CIO very clearlysets out the series of systematic and intentional violations of labour rights in the apparel sector. All violations are verifiable and are backed by solid evidence. The right to freedom of association, collective bargaining, protection against anti-union discrimination, etc.. are only confined to statutes.