Next plc announces 1.5% decline in H1 sales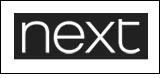 Next plc, a UK based retailer announced trading statement sales for the 26 weeks to 31st July 2010

First half sales
Total sales in the first half of the year have been in line with our expectations. Retail like for like sales were slightly below the midpoint of our guidance but were enhanced by a much better than expected performance in Next Directory. New stand alone Home stores have also done well, performing significantly ahead of their target.

First Half Margins, Costs and Profits
This year's increase in the VAT rate reduced reported sales by 1.5%. However, the effect of this sales reduction on profits has been offset by gains in gross margin. This has been achieved without increasing selling prices. The End of Season Sale has gone well and is in line with our forecast clearance rates.

Cost control has been good across the business and overheads have declined as a percentage of sales. We believe that Group operating profit for the first half will be in the region of 15% up on last year.

Second Half Outlook For Sales
There has been a noticeable cooling in retail demand in recent months, the mood amongst consumers is best characterised as cautious. We believe that consumer spending will be more restrained in the second half than in the first, as spending cuts and tax rises begin to take effect. We are budgeting for total Retail sales to be in the range •1.5% to +1.5% (implying like for like of •1.5% to •4.5%) for the second half, this is VAT exclusive and does not include direct sales.

We expect that new space will add +3% to sales. This might sound overly cautious, however, it is important to remember that our reported sales will continue to be 1.5% less than actual sales to consumers as a result of this year's VAT rise and that comparisons become increasingly difficult against last winter's strong performance.

On a more optimistic note we believe the ongoing trend of increased online shopping combined with an improved service offer will allow Directory sales to continue growing in the range +4% to +8%. This means we are expecting total Next Brand sales in the second half to be in the range 0% to +3% up on last year.

Outlook for full year profit
Based on achieving our sales budgets in the second half, which are within the above guidance, we believe that Group profit before tax will be in the range £535m to £560m. This would represent an increase over last year of 6% to 11% and is in line with current market expectations.

In the first half of this year we continued our policy of using surplus cash generated by the business to buyback shares. As a result of this policy, earnings per share will rise 6% faster than profits. In the context of our buyback program, we reiterate that our first use of cash is to invest in the business.

We now expect capital expenditure of £135m this year. Dividend policyremains progressive and we confirm our intention to increase our annual dividend by at least 10% in the current year. Only once we have satisfied the needs of business investment and dividend policy will surplus cash be applied for buybacks.