Russell Newman completes acquisition integration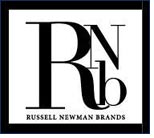 Following two-years of acquisition integration, Russell Newman Brands, one of the world's largest privately held sleepwear, loungewear and intimate apparel companies, has completed its reorganization and is now led by soft goods' veterans who are managing the company as a single organization comprising a portfolio of respected brands and private label offerings and driving for a single vision of success.

With ongoing leadership from Board Chair and Chief Executive Officer Eric Hamburg, newly named Russell Newman Brands President, Raymond Nadeau is leveraging the best practices of the company's core divisions, tapping in to the experience of a seasoned management team and driving for market share by operating Russell Newman as a portfolio company.

"Russell Newman is a single organization with a single vision of success: to be the world's premier destination for major brand and private label women's and children's inner wear," Nadeau says. "We will get there by managing Russell Newman as a portfolio organization under the leadership of a seasoned management team that believes in and shares that vision."

With more than 30 years' experience in the apparel industry, Nadeau has led operations, brand-building, merchandising and customer development at Berkshire Hathaway, VF Corporation, Sara Lee Corporation and Cadbury. He joined Russell Newman last January as President of its Hotel and Spa Division.

Nadeau announced that the senior Sales and Merchandising management team at Russell Newman now includes:

Victoria Vandagriff, Executive Group Vice President, Sales -- 20 years' experience in the wholesale and retail apparel business, including President of Bendon/Elle Macpherson Intimates, where she led the company's North American operations and executed the brand launches of Elle Macpherson Intimates, Fayreform, Bendon Sport and Stella McCartney. Earlier, Senior Director of Sales for the Lauren Division of Polo Ralph Lauren and EVP of Sales for Carole Hochman Design Group, where she directed all Carole Hochman and Oscar de la Renta sleepwear brand objectives and strategies.

Jeff Clair, Senior Vice President, Sales, Department, Chain & Clubs – more than 25 years' sales and merchandising experience in the apparel and retail industry, most recently as Vice President, New Business Development for the Carole Hochman Design Group where he led sales, new business acquisitions, licensing and new product initiatives. Earlier, as Division Sales Vice President at Sara Lee Branded Apparel and as merchandise manager at Bradlees, Mervyn's and Federated Department Stores.

Fran Masters, Vice President, Sales, Mass Market & Discount – a sales and marketing executive with broad experience in international brand management, sales, merchandising and retailing, including Director of Business Development at Jaylyn Sales and over 20 years at Vanity Fair Brands, (VF Corporation/Bestform Intimates) where she managed the Vanity Fair, Lily of France, Curvation, Bestform and Vassarette brands. She handled company outlet stores, off-price and international sales, including joint venture partnerships/licensees and various international distributors.