Increase in full year revenue & EPS guidance, PVH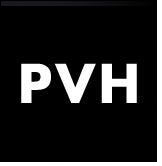 Phillips-Van Heusen Corporation reported 2010 second quarter and year to date results.

For the Second Quarter of 2010:

• Earnings per share on a non-GAAP basis was $0.72, which exceeded the Company's guidance and was 20% ahead of the prior year's second quarter non-GAAP earnings per share of $0.60.
• GAAP loss per share was $(0.83), which was significantly better than the Company's guidance and compares to the prior year's second quarter GAAP earnings per share of $0.51.
• Revenue was $1,103.3 million, which exceeded the Company's guidance, as compared to the prior year's second quarter revenue of $529.3 million. The revenue increase of $574.0 million was driven by (i) $532.2 million of revenue related to the newly acquired Tommy Hilfiger business and (ii) a $41.8 million or 8% increase in the revenue of the Company's Calvin Klein and Heritage Brands businesses.

CEO Comments:
Commenting on these results, Emanuel Chirico, Chairman and Chief Executive Officer, noted, "We are extremely pleased with our second quarter results, which exceeded our expectations. We saw growth across each of our businesses in the quarter, and we are particularly excited about the exceptional performance of the Tommy Hilfiger business. We continued in the second quarter to see improvements in our gross margins over the prior year's results for our Heritage Brands and Calvin Klein Apparel businesses, with the Calvin Klein Licensing segment also delivering a royalty revenue increase of 11% over the prior year."

Mr. Chirico continued, "Our completion of the Tommy Hilfiger acquisition on May 6 brought together two premier companies and gives us substantial scale and strength across key geographic regions and multiple distribution channels. We have made significant progress in aligning the Tommy Hilfiger and Phillips-Van Heusen organizations. Everything that we have seen to date has only served to make us more confident about the opportunities ahead. We expect to generate significant cash flow and to quickly de-lever our balance sheet, as evidenced by our voluntary debt repayment of $100 million in the second quarter, well in advance of our initial required repayment, and our intention to repay another $300 million at the end of this year."

Mr. Chirico concluded, "We understand that our greatest assets are our brands and investing in them remains a priority. We are thrilled that our strong financial performance is allowing us to increase our worldwide marketing efforts through an additional $15 million in advertising expenditures, a significant portion of which will be spent on the Tommy Hilfiger brand in support of its new Fall and Holiday marketing campaigns. We will also continue to invest in our Heritage and Calvin Klein brands. We believe that these investments, combined with our execution of the growth strategies we have identified for our brands, will pave the way for enhanced revenue and profitability in the future."