Peter England launches slew of initiatives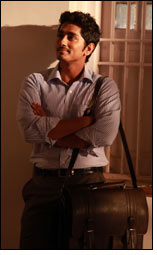 Peter England, India's largest and most loved menswear brand in the mid-priced segment has launched a slew of initiatives to keep up to its consumers commitment. The brand has stitched together a well crafted strategy that highlights three major thrust areas:

1. Product Level
2. Retail Level
3. Marketing Plans

1. Product Level: Peter England is now a complete wardrobe solutions brand with a portfolio comprising of
a. Peter England (core)
b. Peter England Elite for the premium consumers
c. Peter England Casuals
d. Peter England Party Wear
e. Peter England Sporty collection from the PE CSK line.

The brand has made a conscious attempt to capture its consumers by addressing the various requirements of its consumers that he might want to shop. This insight has come through a 18 month long consumer survey that the brand engaged to understand the dressing habits of its core consumers.

2. Retail Level : Peter England Exclusive stores are well designed with a unique shopping experience. Well trained and groomed staff serve customers that will delight the customers. Visual Merchandising plays a critical role in retail stores and Peter England balances merchandise and the comfort level of shopping of consumers.

3. Marketing Plans : Peter England has launched a 360? marketing plan focusing on

a. Launch of Brand Ambassador
b. Launch of New TVCs

a. Peter England launches new Brand Ambassador : the brand for the first time in its history has roped a national level celeb as its brand ambassador who will connect with the common man for its self belief and strong values. Siddhareth of rang de basanti fame has the ability to be relatable as well as aspirational to millions of young Peter England consumers. At the same time he is the right personification of the core values of Peter England.

Peter England is ready to launch its new campaign, where the brand unveils its message 'Beginning of Good Things'. In truth, this is more than just a message, a philosophy that encapsulates the result of applying self-belief.

The credo of all forthcoming Peter England communication will be to capture a young Indian's spirit of hope and self-belief that enable him to move forward in every step of the way.In order to succeed, he must first believe that he can. Self-belief inspires him to do what he feels is best, not what the world tells him to do. In fact, the depth of his belief and the strength of his conviction determine all that he gains in life.

The robust 360? campaign that addresses this young Indian will be seen across TV, print, outdoor, digital & its extensive range of over 2000 retail outlets.

Comments Mr. Kedar Apshankar, COO, Peter England "Peter England continues to win the trust of millions of consumers and enjoys highbrand recall. The brand's sheer strength to reach out to its consumers in every pocket of the country has made it the most loved menswear brand in the country. Peter England enables self belief in the life of millions of young men in their initial year of their career".