Q3 revenue up 7% worldwide, Levi Strauss & Co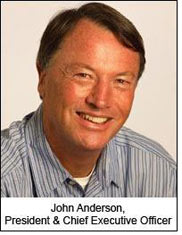 Levi Strauss & Co. announced financial results for the third quarter ended August 29, 2010, and filed its third-quarter 2010 results on Form 10-Q with the Securities and Exchange Commission.

Third-quarter net revenues grew 7 percent year-over-year on a reported basis. Excluding the effects of currency, revenues grew 8 percent and were up in all three regions. Growth was driven by the strength of the Levi's brand in the Americas, the company's acquisitions in 2009, and the expansion of the company's dedicated store network worldwide. Revenue declines in the wholesale channel in certain markets partially offset this growth.

In comparison to the third quarter of 2009, operating income declined from $98 million to $86 million as the benefits from the increase in net revenues and higher gross margin were offset by continued investment in the company's retail network and increased advertising and promotion activities. Below operating income, interest expense at $32 million was $6 million lower than the same quarter last year. Other expense was slightly higher at $8 million. Third-quarter net income attributable to the company was $28 million, a decline of $13 million compared with last year.

The company maintained a strong liquidity position during the third quarter. At August 29, 2010, cash and cash equivalents were $261 million, complemented by $283 million available under the company's revolving credit facility.

"Net revenue growth in the third quarter reflects the strength of the Levi's brand around the globe in spite of a challenging retail environment," said John Anderson, president and chief executive officer.

"In the face of tough economic conditions, we achieved several key milestones in our overarching strategy to grow our business around the world. We realigned our management structure around our global brands, launched the Levi's Curve ID fit system for women and began the roll-out of the new Denizen brand in Asia. We're investing in these global product initiatives to help us capitalize on growth opportunities when the global economy truly recovers."

"The third quarter results demonstrate our ability to deliver strong operating performance in the face of a challenging business environment around the world," said Blake Jorgensen, chief financial officer. "We are committed to investing in our strategic initiatives, while diligently controlling costs and managing inventories."


Third-Quarter 2010 Highlights

• Gross profit in the third quarter increased to $544 million compared with $494 million for the same period in 2009. Higher revenue and strong gross margins contributed to the increase in gross profit. Gross margin for the third quarter increased to 49 percent of revenues compared with 48 percent of revenues in the same quarter of 2009, reflecting increased contribution from company-operated retail stores, which generally have a higher gross margin than the wholesale business.