TCF producers support demand of Australian retailers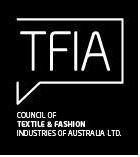 Peak body for the Textile Clothing and Footwear (TCF) sector, the Council of Textile and Fashion Industries of Australia (TFIA) voted at their AGM late last year to support the Australian retailers' position to lobby the Federal Government for removal of the current $1000 GST free threshold on offshore online purchases.

The general consensus amongst the manufacturers and brand owners is that there are trade principals at stake where successive Australian Governments have demonstrated a reluctance to neither adjust policy which will lose the 'buying public' votes nor grasp the long term implications of giving competitive edge to products and services made in other countries.

According to TFIA CEO Jo Kellock
"We need to take the consumer anger directed at retailers out of the current online debate and look at the trends. Online shopping is here to stay and the trend has escalated in recent months due to a number of converging factors which equate to automation and trade concessions."

She says automation in retail is about faster internet speeds, improved online shopping carts and robotisation of delivery services, whereas dollar parity and a GST free threshold are trade advantages which favour importers and will deprive Australia of valuable GST income when a majority of retail sales go online.

The Australian clothing sector is well acquainted with semi automation and global competitive import pressures. Up to eighty percent of the cost of a unit of clothing can be paid out in salaries, since automation has only successfully replaced a few manufacturing stages. This has lead to an increased shift to low wage countries for clothing manufacture and product sourcing.

Figures released last week by AiG / PwC Australian Performance Manufacturing Index confirm that TCF is leading the contraction in Australian manufacturing, an example of how trade policy can impact an industry. The sector has also had to grapple with a 7.5% reduction in clothing tariffs in 2010 which will fall to 5% in 2015. According to TFIA ABS figures approximately ninety percent of TCF product is imported.

Textile and clothing items brought into Australia have some of the lowest duty rates in the world. Through the ASEAN Australia New Zealand Free Trade Agreement (AANZFTA), the largest free trade agreement undertaken to date, many of these duties will go to a zero position, which make it impossible for Australian manufacturers to compete on price.

Kellock further states
"There is an entrenched view that leading the global free trade movement somehow makes Australian businesses more competitive. Healthy competition on a level playing field is different to saddling your best performers with a handicap that will either put them off entering the race or prevent them from reaching the finishing line."

According to the TFIA over eighty percent of the TCF sector is made up of small businesses that employ twenty Australians or less, including boutique owners who source local designers and labels for their short run production. Many of them are already under enormous supply chain pressures coping with increases in raw material prices and the high cost of wages.